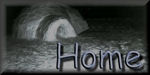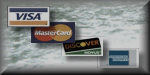 Eskimo North Hosting
Web Domain Hosting
Our Web Hosting Platform
Between 2012-2013 we upgraded all of our infrastructure to bring you the latest, greatest, fastest, most capable web hosting possible. We are running the lastest Apache 2.4 software, MySQL database, we have PHP, Ruby, Perl, and a myrid of other languages available. We have online WYSIWYG web editing (Bluefish), and memcached to make your applications fly. If you want a fast WordPress blog, this is the place!
Web Pages Under Eskimo.Com
Web hosting under our domain is included with all shell, DSL, and dial-up accounts except for dial backup. Your web address is https://www.eskimo.com/~login where login is whatever login you choose. Create a directory called "public_html" and place your web pages there.
Web Pages Under Your Domain with Virtual Domains
Virtual Domains permit your website to be accessed under your own domain. In addition to web hosting, virtual domains also provide ftp hosting and e-mail under your domain name. Virtual domains are an add-on to a shell, DSL, or dial-up account. Virtual domains are flat rate with no data export fees.
Personal and Business Web Hosting Packages
Some customers wanted lower cost options so we put together some packages that are measured rate. These offer the functionality of a shell account with a virtual domain. There is a data transfer quota and data export fees over that quota. The amount of disk quota and the data transfer quota varies with each package.
Game And Other Hosting
Most games and other applications may be hosted under a shell account. Shell accounts are available with up to 100GB of space. If you want your game to have it's own domain name and IP address or if you have other requirements, please contact support@eskimo.com. There is a good chance we can accomodate your needs.
Things Which We Can Not or Will Not Host
We can not host online gambling sites because they are illegal in the state of Washington. I do not wish to host public IRC servers because we did for many years and they just draw too many denial of service attacks. We will not host any hate or pornography sites.
Eskimo North • P.O. Box 55816 • Shoreline, WA 98155 • Tel: 206-812-0051 • Toll Free: 800-246-6874