*** Old Andrew Gudgels' 1770s "Peacable" Homestead Page ***
This more recent Andrew Gudgel is a writer
Doyal Gudgel Family History Page

NEW ! More Family History from Doyal Gudgel

1880 census for Gudgel(l)

Todd Gudgel wins Teaching award at Princeton

Mr. John Gudgel, Principal of Yellow Springs High School in Ohio

St. Clair 1772 Arrest Warrant on Ebay

Rick Gudgel plays a bunch of instruments in the City Limits Band

Grandma Gudgel's Black Bottom Cupcakes

Oh My ! Robert Gudgel is a P.H D.

Gudgels in the Civil War

Volume 2 number 1 of the Gudgel Family Connections newsletter

Volume 2 number 2 of the Gudgel Family Connections newsletter

Gudgels in the phone books
(includes Gudgell)

Here's "Old Andrew" Gudgel's cabin page

Gudgels finally get put on the Map!

We now have a place for GEDCOM files here.

Jeff H. Gudgel's hunting dog training equipment at WWW.GUDGEL.COM

Debbie Lance's (Gudgel descendant) son's web-site
For some "dirt" on the Gudgel name, how about the Gudgel Series of Soil? from iastate.edu/soils-info


Other Gudgel's Pages and links

Rich Gudgel, a scientist at NOAA (Great pictures!)

During WWII, my Dad (Doyal Gudgel) had his picture taken holding 2 little girls in Salzburg, Austria, tried to find them, and succeeded. Here's the story

In the early 1930's, My dad's family migrated from Oklahoma to California, just like in "The Grapes of Wrath". Here they are shown saddled up and ready to go!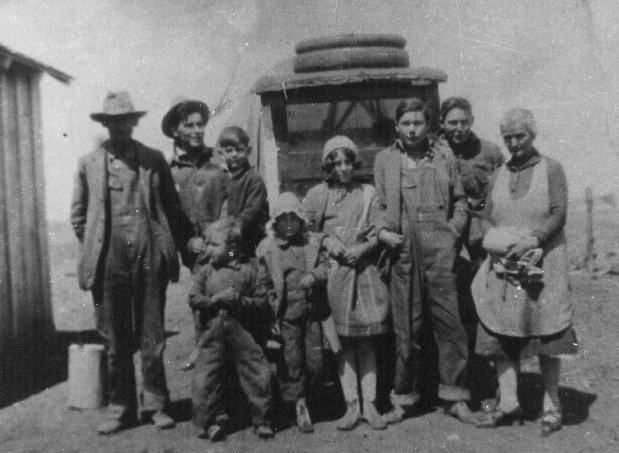 Pictured left to right (Doyal Gudgel narrating here)
Grandpa Gudgel, (Thomas Wiley Gudgel), My Dad (Marion Floyd Gudgel), Me on fender, below me standing is my brother Marion Floyd Gudgel Jr, Stand next to Rusty is my sister Flora Nell Godfrey, Tootsie, Otto, Opal, Grandma Gudgel



Check out Opal's story of the migration



One of my cousins, Bob Gudgel (yes, there's more than one), has been a cropduster pilot for many years, serving farmers in and around Chowchilla, California, and here's his logo: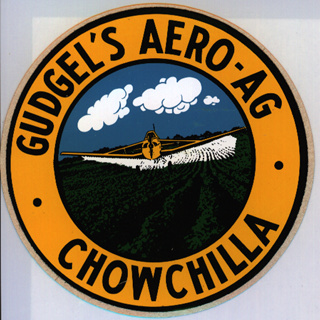 Bob's son, Dan is a weatherman and pilot too

If YOU are a Gudgel, maybe you can figure out your relationship to me by checking out this FAMILY TREE researched and prepared by my sister, Dianne Gudgel Holmes.

As for my immediate family, here's a group shot from around 1993 at my folks house, Doyal and Kay Gudgel, here in Seattle Washington.

Left to Right, top row first, is,


my brother Robin, his girlfriend Mary Rintoul, my wife Penny, me, sister Dianne, her husband Chuck, brother Tom, his wife Peggy.
My mom (Kay), Loren (Dianne's kid), my kids -- Phillip (Emmerson) Gudgel, Robbie Emmerson, and Doyal (dad).



Other Gudgel related WWW sites
Christopher J Gudgel has some pictures of old barns in Nebraska and also does some yodeling with Judy Coder and has a CD coming out!
Karla Mahlberg's Genealogy web site
Sam Gudgel at S.E. Gudgel ENTerprises (www.Segents.com)
The Gudgell Cattle ranch
This Dan Gudgel is a poet in England
Here's David Gudgel from Westmont College in California
Duane Gudgel sells books about the great plains in Nebraska
Do you know where William Gudgel is?
Is Mabel Gudgel a surfer?
Bob and Will Gudgel run MS SEDCO company in Indianapolis
Spot the Gudgells
Dennis Gudgel, agricultural commissioner for Stanislaus County
Louis M. GUDGEL migrated to Colorado
Real-estate agent, Judy Gudgel
Staff Sgt. Brad Gudgel, squadron operations center NCOIC for the 353rd Combat Training Squadron, Eielson AFB, Alaska
Another Gudgel forum on Genealogy.com
Scott and Cheryl Harrington's Genealogy page has Gudgel an other history


The Gudgel name may have been changed from Gottshall in the 1700's, and is also believed to have other spelling variations too, such as, GUDGEL(L), GODSHELL, GOTTSCHALL(K), GUDSHALL, GOTCHEL(L), GUDGEON, GUDGILL, GUTCHELL, GUGEL, GUDGIN, GUTCHILL, GODSHALL). etc.

Other "related" sites"
the Witherspoon page
Bob Gudgel's (My K7IQ) web site
Of course, you can e-mail me, Bob Gudgel with any additions at bgudgel@eskimo.com and, any information would be appreciated.