Here are some photos from December (12-20-99).
Left side views of cockpit and instrument panel. The curved piece over the wing will be replaced by plexiglas. It slides back to interlock with the fold up "doors".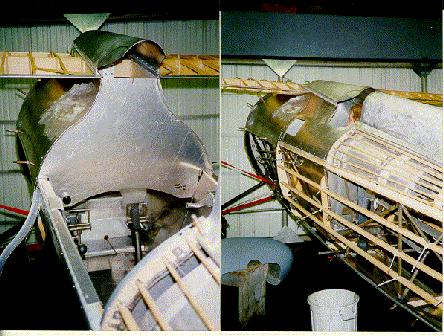 Here is Ed Escalon, the sparkplug behind the EAA's Super Solution groundbound replica.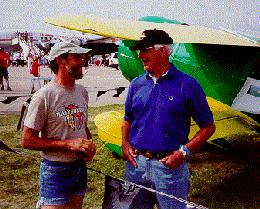 Jerry Chellin trys the Laird on for size. (Jerry won the Silver BiPlane class at Reno this year, so the airplane is thinking "fast" already.)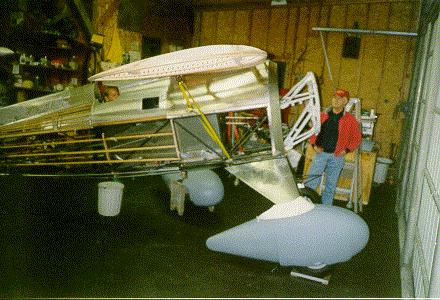 Here are some parts for the main fuel tank:

The "source tank" holds about 10 gallons for inverted operation. The sump and tank top shell with feed pipes are shown here: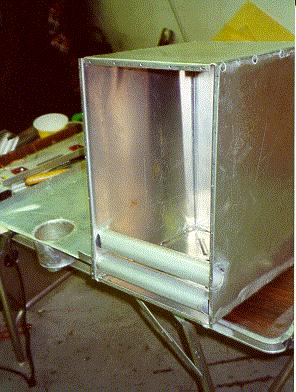 Here is the tank bottom cleco'd to the source tank.