Here are some photos from January (1-21-00).
This is the 76 gallon (!) main fuel tank with athwartship slosh bulkheads welded to the source (inverted fuel) tank.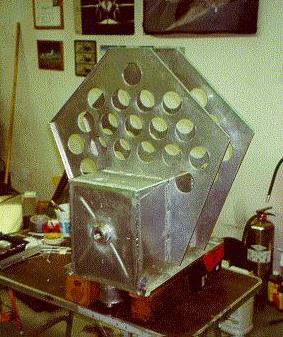 A picture of the main man and project leader (Jim Moss) surveying the tank during fit check.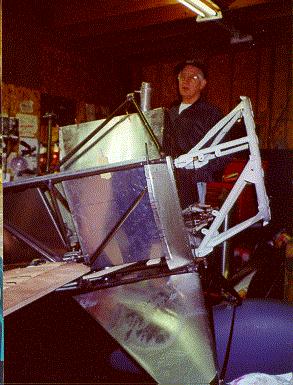 Contributor Dave Gauthier with fuel tank at his feet.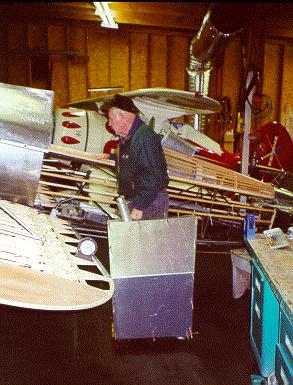 I don't know why Dave and Jim look so morose, the tank fits pretty well.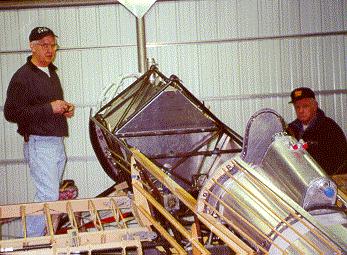 Finally a view of the source tank with flop tube and main tank bottom before final welding.