Here are some airplane status photos from June (6-12-2000).
Looking up at the injection and exhaust.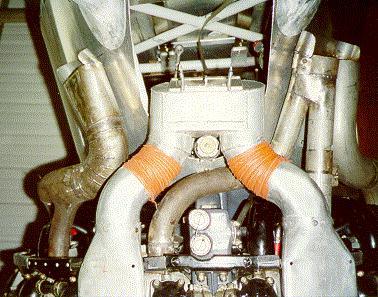 The wings finally (for the last time) being installed with lots of help. Where are these guys when you're sanding parts?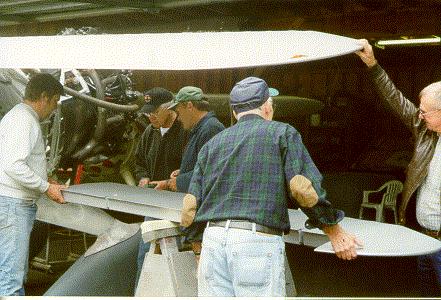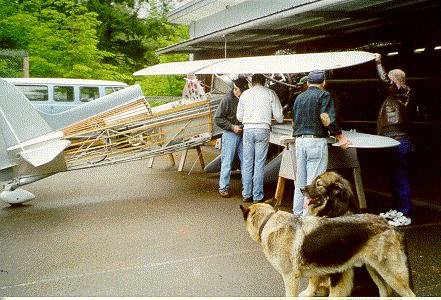 Right side of empennage, one view with the complete oil tank installation.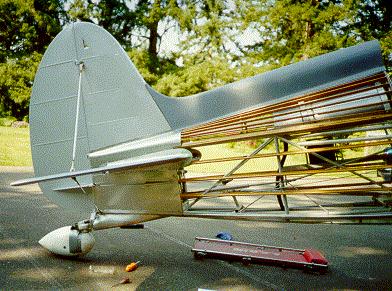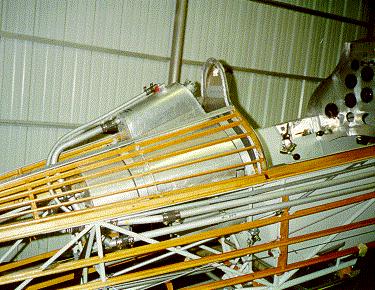 A nice view of the fairing around the tailwheel stinger. This is a C185 locking tailwheel with Jim's own fairing design.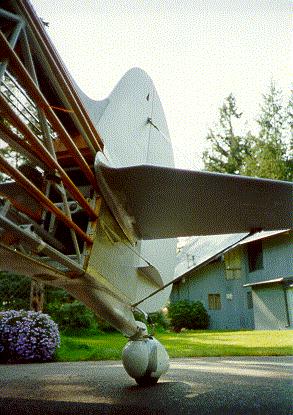 Right side of gear leg and exhaust details.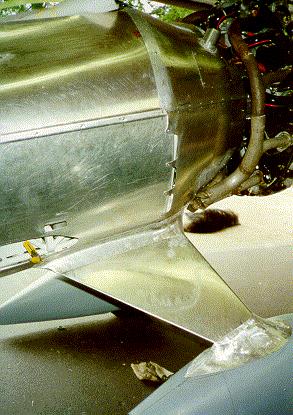 A large crew helping, one working (a rare picture of Moss) installing the turtledeck fairing.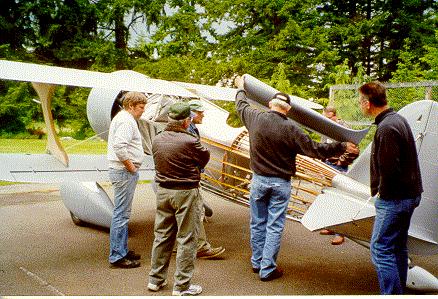 Here's a rear view of what looks like an airplane.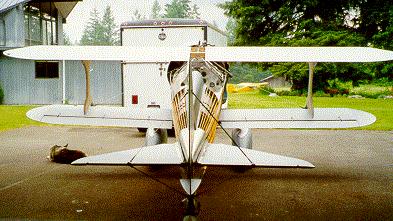 And another..