CB1100R Pics!
Got a photo of your 1100R you'd like to share? Send it as an email attachment here!
---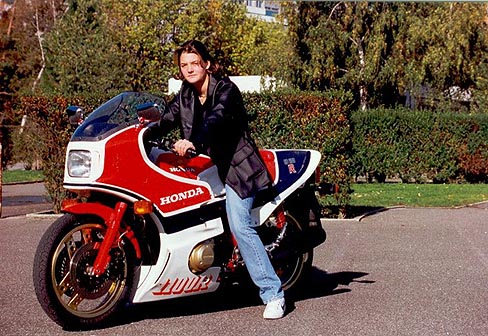 From: Jacqueline Chammartin <jac_cham@freesurf.ch>
Subject: photo from my Honda CB1100R
Bonjour,
Merci de bien vouloir insirer une de ces deux photos. Vous pouvez choisir celle qui vous intiresse.
Je vous adresse mes meilleures salutations.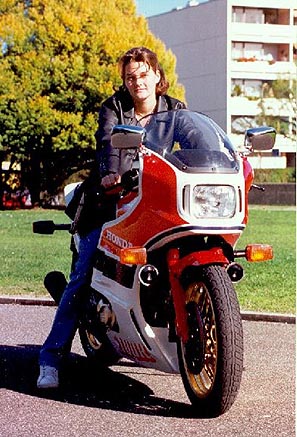 Jacqueline Chammartin
---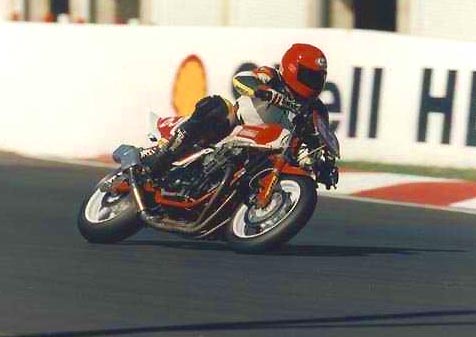 here is a photo of me @ bathurst easter 2000 @ the end of pit straight.the bike is an 1980 frame r.s.c. crank,rods,dry sump,33mm smoothbores.ifound a web site www.allmoto.com that had a gearing calculation program and was able to work out that top speed down conrod straight was 253-260k.p.h not bad for a twenty year old bike with a 115kg rider,did itell
you that i came second,also the track is awesome,mountain straight there is a hump and i worked out from program that you are wheelstanding off the hump @ 200k.p.h(9000r.p.m. 4th gear). hope you like my picture i have plenty more as i am a cb1100r freak i also have a rb road bike.see ya
scooter
ssanders@optusnet.com.au
---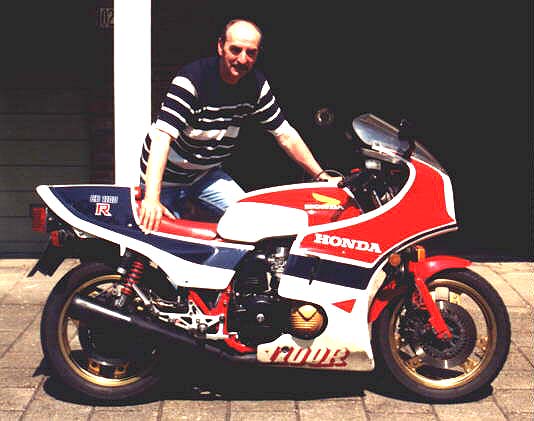 Hello,i am a new owner of a cb1100r ,can you place my picture
My name is Hans de Wit ,age 55 ,i live in Rijswijk ZH,its near The Hague,The Netherlands
I am also a member of the cb1100r Yahoogroup
Regards Hans de Wit <j.c.dewit@planet.nl>
---
Horrorladen@aol.com
This is my CB1100R from 1981 Typ RB with original 27000km . I am a member of
the yahoo group germany .I live in Germany in a town Xanten at the river Rhein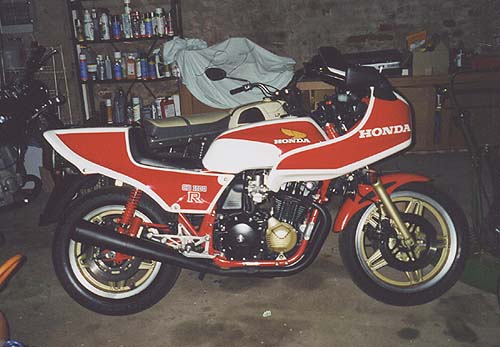 ---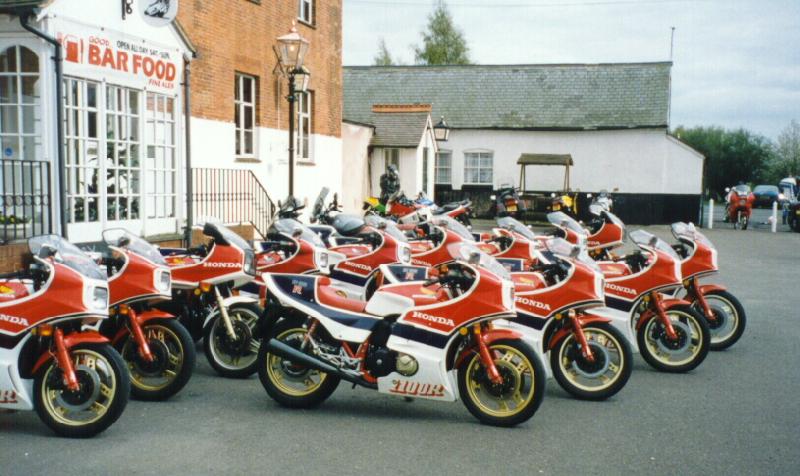 AGM 1997
---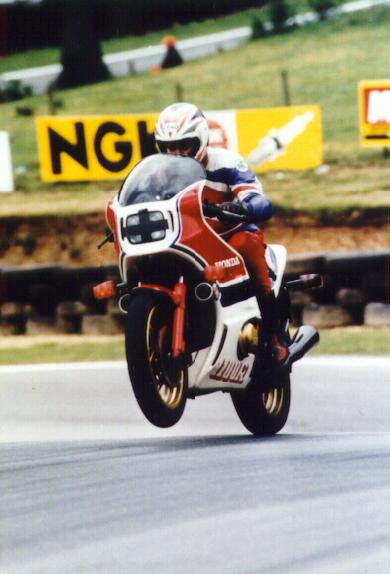 Simon Brockwell lifts a wheel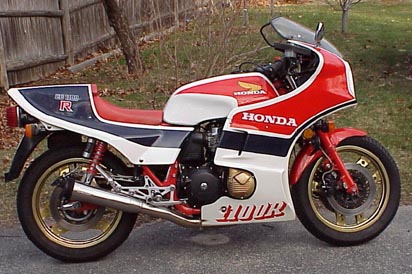 ---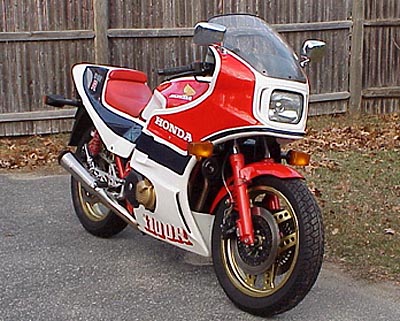 Jim Almieda's '82 RC

---


Unknown Web pic
updated 12/24/02