C.G. Jung Society, Seattle
---
Elizabeth Clark-Stern, M.A., LMHC, Jungian Psychotherapist
---
Imagination and the Soul
Lecture: Friday, Sept. 14, 2012, 7 to 9 p.m.
Good Shepherd Center, Room 202, 4649 Sunnyside Ave. N., Seattle
$15 members, $25 nonmembers

"Once you enter into a deep relationship with the Archetypal, you'll have Her with you, always, through all the hubbub and challenges of everyday life. You are transformed."
— Katherine Sanford, Jungian Analyst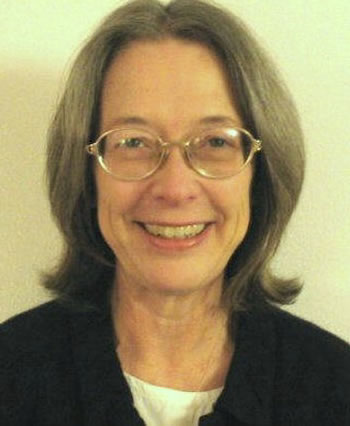 Elizabeth Clark-Stern invites you to explore how symbol-making and imagination can be used to help develop a more intimate relationships with the soul. This magnificient treassure, the right side of the brain, is a powerful tool for learning to cope with, work through, and ultimately heal from the traumas in our lives.
Elizabeth will combine lecture, exemplary classic literature, and interactive exercises, to open our minds and hearts to the rich country of the imaginal world. In readings from her book, Soul Stories, Elizabeth will illustrate how the process of transforming your own story into archetypal symbols can provide the "royal road" to healing and to the divine. She will include Jung's concept of Active Imagination, and explore how his concept can be expanded to incorporate a daily practice of Imaginal Meditation.
Writing Your Soul Story
Workshop: Saturday, Sept. 15, 2012, 10 a.m. to 4 p.m.
Good Shepherd Center, Room 202, 4649 Sunnyside Ave. N., Seattle
$50 members, $70 nonmembers
One hour lunch break


Preregistration for workshops is encouraged.
Tickets available at the door or at: www.brownpapertickets.com.
This workshop invites participants to descend into their imagination with the intention of forming a deeper connection to the soul. Elizabeth will provide guided meditation, and creative writing exercises, as guideposts for this process. Participants are encouraged to choose a path that is both nourishing and safe, while opening their minds to new forms of their story. Please bring paper , pen, and notebook.
Learning Objectives
1. Experience the connection between symbol-making, imagination, and the soul.
2. Use writing, reflection, and creative brainstorming to locate a core theme or story in your life.
3. Understand the different layers of story, and the power of learning how to frame "what happened" in a way that gives you a new perspective.
4. Experience the necessary significance of play and fun, and explore how to bring these into your life.
5. Using a symbol of your archetypal spirit guide within, further explore the benefit of Imaginal Meditation as a daily practice.
BOOK RELEASE CELEBRATION: After the September 14th Friday lecture 8:30 pm - 9:30 pm, Seattle Jungian analyst Ken Kimmel will join Elizabeth to provide his own insights about myth, story, imagination, and interview the author about her own writing process and healing the soul.
Elizabeth Clark-Stern is a psychotherapist in private practice in Lake Forest Park. Before embracing this beloved work, she worked as a professional writer and actor. Her produced plays and teleplays include: All I Could See From Where I Stood, Help Wanted, and Nana Sophia's Oasis. Her play Out of the Shadows was performed at the International Jungian Congress in South Africa in 2007, with the author portraying Toni Wolff. Out of the Shadows and her new book, Soul Stories, have been published by Genoa House, a division of Fisher King Press.
This program has been approved for 7 CEUs by the Washington Chapter National Association of Social Workers (NASW) for Licensed Social Workers, Licensed Marriage & Family Therapists and Licensed Mental Health Counselors. Provider number is #1975-157. The cost to receive a certificate is as follows: 7 units for lecture and workshop $15; 2.0 units for the Friday lecture $10; 5 units for the Saturday workshop $10.
---
C.G. Jung Society, Seattle home page
Updated: 30 August, 2012

webmaster@jungseattle.org