C.G. Jung Society, Seattle
---
Laurence Hillman, Ph.D.
---
Beyond 2012: The Astrological Zeitgeist of Now

Lecture: Friday, Nov. 9, 2012, 7 to 9 p.m.
Good Shepherd Center, Room 202, 4649 Sunnyside Ave. N., Seattle
$15 members, $25 nonmembers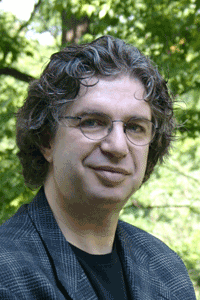 Astrologers these days are getting inundated with questions that can be summed up as, "What the heck is going on?!" This lecture/slideshow puts our times and the powerful manifestations we are witnessing into a comprehensive, meaningful and optimistic perspective. If you want to know what all these changes and collapses mean, what is emerging on an archetypal level, what is here to stay and what is disappearing, don't miss this lecture.
Exploring Astrology and Your Dreams
Workshop: Saturday, Nov. 10, 2012, 10 a.m. to 4 p.m.
Good Shepherd Center, Room 202, 4649 Sunnyside Ave. N., Seattle
$50 members and $70 nonmembers

You are invited to join dreamers and stargazers to explore your dreams as they related to your individual natal astrological chart. In this workshop you will explore how your dreams help unlock the mysteries contained in your birth chart. A natal horoscope, though unique and personal, often seems confusingly complex and rich. It can quickly become unintelligible with multiple inconsistent stories all present at once. When you add your dreams--current
or past, recurring or unique, nightmarish or blissful--and weave them into the exploration of your personal story, then at once you gain new clarity. This can be hugely enriching and a completely new experience. Using archetypal language, you learn how to move seamlessly between your dreams and your chart and thereby find clarity where before there was none.
The workshop includes:

An introduction to archetypal thinking, using the planets, dream symbols and Jungian
thought as our guides.
Learning about several case histories from the presenter's astrological practice where dreams helped unlock key issues for the client.
Demonstrating the efficacy of merging astrology and dreams through a few case histories.
Bringing in your own dreams (from your dream journal) and weaving them into your natal
chart.
Assessing how this new weave helps you unlock pieces of your history and how it can also
be a guide to answer current issues for your future.
A natal chart will be provided for you even if you have one.
Mixed in with class and small group sessions, there will be time for reflection, journaling,
one-on-one work and time to absorb the material.
Your level of astrological knowledge does not matter.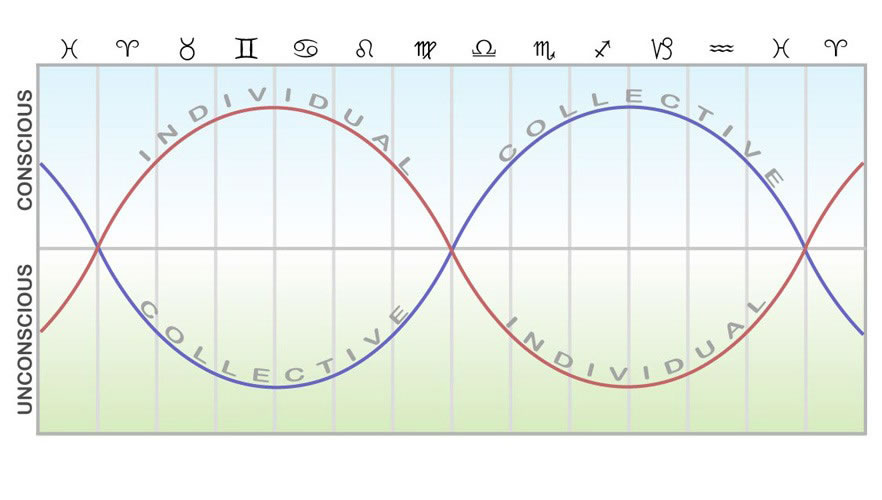 The format is a lecture/presentation with slides and sound, an introduction to the ten astrological archetypes and our personal inner "stage." We will use participants' birth charts (natal horoscopes that Dr. Hillman will provide) and their dreams, and demonstrate how the two intertwine.
Depending on how many people sign up for the workshop we will either work one dream for each participant or those of several volunteers. The format here is highly participatory with guidelines and parameters set by the presenter. We will use the archetypal language
presented the evening before and also our own understanding of the myriad of manifestations of the archetypes as presented in participants' dreams. The goal is to get a sense of how working with our inner archetypes strengthens our personal experience in the collective.
Learning Objectives
Lecture:
1. Be able to list in detail the astrological concepts that define the Age of Aquarius and the term Shifting of the Ages.
2. Comprehend and discuss the meaning of the Year 2012 in Western astrological terms.
3. Gain a comprehensive ability to reference history and accurately pinpoint other eras marked by dominating Armageddon fantasies.
4. Be able to comprehend and discuss current events from an astrological and archetypal perspective.
5. Have skills to recognize the As Above - So Below principle in one's own life.

Workshop:

1. Be able to list how spiritual and other traditions have used dreams for self-understanding throughout history.
2. Have a growing set of tools that allows for an understanding of how everyday human interactions can be resolved with dreams and/or one's astrological chart.
3. Have a sense of the universality of ideas that converge when several group participants' charts are viewed over the course of the workshop.
4. Have had a personal (or group) experience of how his/her dreams are reflected in the Natal Horoscope.
Own an accurate copy of his/her Natal Horoscope.
Laurence Hillman, Ph.D., was born and raised in Zürich, Switzerland, and began to study astrology at the age of sixteen and this has remained his passion for thirty years. He is a full-time professional astrologer, specializing in helping his clients understand their deeper purpose and their life's calling--especially in these trying times. A force in the ongoing movement to merge astrology with depth psychology, his approach is practical and full of metaphor and Jungian insight. He is the author of Planets in Play: How to Reimagine Your Life Through the Language of Astrology (Tarcher/Penguin 2007) and he is the coauthor of Alignments: How to Live in Harmony with the Universe (Lantern Books, 2002. Laurence holds an MBA, an MCM and a degree in Architecture. He lives in St. Louis, MO with his wife and two daughters. For more information, also visit www.LHillman.com.

This program has been approved for CEUs by the Washington Chapter National Association of Social Workers (NASW) for Licensed Social Workers, Licensed Marriage & Family Therapists and Licensed Mental Health Counselors. Provider number is #1975-157. The cost to receive a certificate is as follows: receive a certificate is as follows: 7 units for Friday lecture and Saturday workshop $15;? $10 for 2 units on Friday;? $10 for 5 units on Saturday.
---
C.G. Jung Society, Seattle home page
Updated: 15 September, 2012

webmaster@jungseattle.org