C.G. Jung Society, Seattle
---
Michael Conforti, Ph.D.
---
Hidden Presence: The Role of the Complex, Possession
and Redemption in the Human Psyche
---
The Complex and Redemption: An Archetypal Perspective
Lecture: Friday, April 17, 2009, 7 to 9 p.m.
Good Shepherd Center, Room 202, 4649 Sunnyside Ave. N., Seattle
$20 members, $30 nonmembers
2 CEUs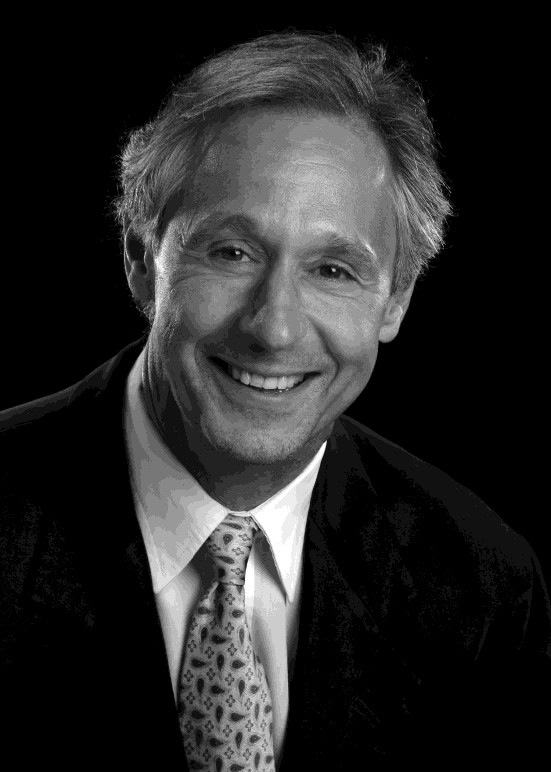 From the individual and personal to the collective and global, we find ourselves swimming in a sea of archetypal influences, many of which we remain unaware of throughout our life. The protagonist in fairy tales, legends, and spiritual stories is often under a curse or spell. Redemption, the breaking of these spells, occurs through magic, differentiation, prayer, and always through a significant amount of inner work. In this lecture, Dr. Conforti will present material from his forthcoming book, Hidden Presences: Spells,
Possessions and the Complex, and from his recent paper, "Redemption and Healing." He will discuss those experiences and how eternal wisdom traditions and Jungian analysis help us to work with these dynamics.
The Complex, Redemption and the Objective Psyche
Workshop: Saturday, April 18, 10 a.m. to 2 p.m. (no lunch break)
Good Shepherd Center, Room 140 in the Senior Center, 4649 Sunnyside Ave. N., Seattle
$50 members, $60 nonmembers
4 CEUs
To learn about preregistering for the workshop, see Preregistration Policy and Form. You can also register online at https://www.brownpapertickets.com/.
In this seminar, we take a trans-disciplinary look at the workings of the complex, its relationship to archetypes, its effect on the personality, and ways for understanding and integrating its directives and mandates. Underpinning both the archetype and the complex is the Objective Psyche, whose language and movements generally run contrary to that of the ego. Our discussion will include examples from dreams, clinical material, literature and film.
Workshop Learning Objectives
To examine Jung's concepts of archetypes, the complex and the objective psyche.
To discuss the workings of complexes as they relate to the process of archetypal and spiritual redemption.
To explore the role of archetypes in structuring phenomena and guiding much of what occurs within individual and collective experience.
To learn ways of working with these archetypal dynamics (the literal) and open up to the imaginal.

Michael Conforti, Ph.D., is a Jungian psychoanalyst, is a founder and Director of the Assisi Institute. He has been a faculty member at the C.G. Jung Institute-Boston, the C.G. Jung Foundation- New York, and for many years served as a Senior Associate faculty member at Antioch New England Graduate School in the doctoral program in Clinical Psychology and the masters programs in Counseling Psychology and Organization and Management.
Dr. Conforti is actively investigating the workings of archetypal fields and the relationship between Jungian psychology and the New Sciences. He has presented his work to a wide range of national and international audiences, including the C.G. Jung Institute-Zurich and Jungian organizations in Venezuela, Denmark, Italy, and Canada. His book, Field, Form, and Fate: Patterns in Mind, Nature and Psyche is published by Spring Journal Books. His articles have appeared in Psychological Perspectives, San Francisco Jung Library Journal, Roundtable Press, World Futures: The Journal of General Evolution, and Spring Journal.
Dr. Conforti maintains a private practice in Vermont where he also serves as a state-appointed advisor to the Board of Psychoanalysts. He provides a wide range of consultation to individuals, groups, and organizations, including the film industry. He is presently working with a major Hollywood studio, exploring the role of archetypes and symbolism in the cinema. He has also been asked to consult on the application of field theory to the understanding and resolution of international border disputes. He was selected by The Club of Budapest and the University of Potsdam to be part of a 25-member international team of physicists, biologists, and dynamical systems theorists to examine the role and influence of informational fields. Dr. Conforti is a recipient of the 1995 Vision Award presented by the National Association for the Advancement of Psychoanalysis.
This program has been approved for 6.0 CEU's by the Washington Chapter National Association of Social Workers (NASW) for Licensed Social Workers, Licensed Marriage & Family Therapists and Licensed Mental Health Counselors. Provider number is #1975-157. The cost to receive a certificate is as follows: 6.0 units for lecture and workshop $15; 2.0 units for the Friday lecture $10; 4.0 units for the Saturday workshop $10.
---
C.G. Jung Society, Seattle home page
Updated: 4 April, 2009

webmaster@jungseattle.org