C.G. Jung Society, Seattle
---
Bettina Wilhelm
---
Wisdom of Changes: Richard Wilhelm and the I Ching (2011)
---
Film and discussion: Friday, April 4, 2014, 7 to 9 p.m.
Good Shepherd Center, 4649 Sunnyside Ave. North, Seattle 98103 (driving directions)
$15 members, $25 nonmembers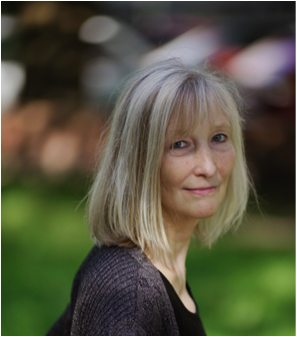 Join us for a private showing of Wisdom of Changes with Richard Wilhelm's granddaughter, Bettina Wilhelm—director, writer, and filmmaker. Ms. Wilhelm followed in the footsteps of her grand father and retraced his journey in China for this documentary film. Her
personal research and exploration stemmed from a desire to get toknow her grandfather and share the importance of his work. Ms. Wilhelm's personal and biographical perspective will be of importance to Jungian thinkers and scholars alike.
Sinologist Richard Wilhelm altered the course of Jung's life when he sent Jung a copy of The Secret of the Golden Flower and asked him to write a commentary to be included with the publication. Jung had been working on a golden mandala that was "so Chinese" when he received Wilhelm's request. This ancient alchemical treatise provided Jung with unsolicited and "undreamed-of confirmation on [his] ideas about the mandala and the circumambulation of the center" (MDR 197).
"When I painted this image [right], which showed the golden well-fortified castle, Richard Wilhelm sent me from Frankfurt the Chinese thousand-year-old text of the golden castle, the embryo of the immortal body..." (The Redbook Image 163 Note 307 from page 320)
Jung endorsed Wilhelm's translation of the I Ching as one that was "unrivaled in the West." Jung was not a Chinese scholar, or Sinologist, and his perspective was admittedly a psychologically weighted one. The I Ching contains all the archetypes of life, including psyche.
Bettina Wilhelm reveals the heart and soul of Richard Wilhelm's life and work, and his association with Jung and the I Ching.

Bettina Wilhelm was born in Shanghai, China, and lives in Berlin and Basel. She studied in Basel, Switzerland before getting her diploma in film and television from Middlesex Polytechnic in London. She apprenticed as assistant director to Agnieszka Holland on
"Angry Harvest"(1985) and studied directing under Krzysztof Kieslowski. She has directed films and theatre and written screenplays. In 1990 she made her feature debut with "All of Me." "Julie´s Spirit" is her second feature film. "Wisdom of Changes", a documentary about her grandfather Richard Wilhelm and the I Ching, is currently showing in cinemas.

---
C.G. Jung Society, Seattle home page
Updated: 7 March 2014

webmaster@jungseattle.org