C.G. Jung Society, Seattle
---
A 30th Anniversary Celebration
---
Portals to Psyche: Jungian Trends in the Northwest
The participatory nature of this conference is predicated on individuals identifying the difference that Jungian psychology has made in their lives and how to continue to create a place for psyche in the individual and in the world. Panelists and artists are bringing a focus to the event with their creations of art (see descriptions of artists' works) and their years of dedication to psyche (see panelist biographical information). In the evening, Michael Meade will be sharing his magic of storytelling and inspirational insights into how psyche is working in the world.

Terrill Gibson's concluding presentation now available, in rich-text format (.rtf)
Convention: Saturday, March 13, 2004, 9:30 a.m. to 5:30 p.m. (Check in at 9 a.m.)
Seattle Art Museum, Plestcheef Auditorium, 100 University St., Seattle
Nonmembers: $70 by February 28, $85 after February 28
Jung Society members: $60 by February 28, $70 after February 28 and at the door
7 CEUs
To register, call the SAM Ticket Office at (206) 654-3121. To qualify for a Jung Society member discount, members must register for the conference through the Jung Society as SAM cannot verify Jung Society membership; see the registration form available from the Web site.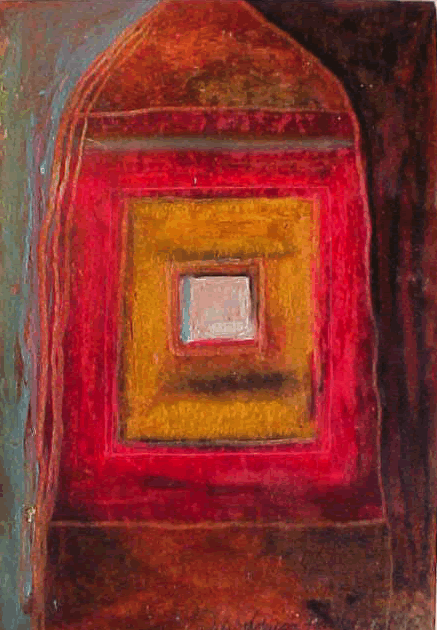 Spend a day and an evening at the Seattle Art Museum (SAM) exploring the past and present influence of Jungian psychology in our work, our communities, and the arts. "Jungian Trends in the Northwest" is a Participatory Conference honoring all streams of Jungian thought.
The program offers a time of reflection, shared communication, and guidance. Keynote speaker is Terrill Gibson with Northwest panelists representing Education, Spirituality, Psychotherapies, Ecopsychology, Global Issues, the Workplace, and the Arts. Ceramic sculpture, glass sculpture, stone sculpture, painting, film, and photography by Northwest artists will be on exhibit.
Panelists and Artists Include: Robert Carlson, Margaret Carpenter, Cordy Fergus, Ginger Grant, Debra Harvey, Ladson Hinton, Dennis Joram, Randy Morris, Shierry Nicholsen, Kenji Tachibana, Kat Taylor, and John R. Van Eenwyk.
Conference registration includes free admission to SAM exhibits on March 13.
More information:
This program has been approved for 7 CEU's by the Washington Chapter, National Association of Social Workers (NASW) for Licensed Social Workers, Licensed Marriage & Family Therapists and Licensed Mental Health Counselors. Provider number is #1975-157. The cost to receive a certificate for this conference is $10 for 7.0 units.
Culture, Conflict, and Change: Native Spirit and Jungian Ideas
Performance: Saturday, March 13, 2003, 7:30 to 9:30 p.m.
Seattle Art Museum, Plestcheef Auditorium, 100 University St., Seattle
Tickets $15 (SAM members $12)
SAM members may purchase tickets in advance through the SAM Ticket Office at (206) 654-3121 or the evening of the performance. Also see www.seattleartmuseum.org.

With the co-sponsorship of the Seattle Art Museum and Mosaic Multicultural Foundation, the Jung Society invites both conference participants and the public to an evening performance by Michael Meade of the indigenous tale "Earthdiver." Mosaic, Michael Meade's educational, nonprofit organization, can be found on the web at http://mosaicvoices.org.
---
C.G. Jung Society, Seattle home page
Updated: 5 June 2004

webmaster@jungseattle.org