C.G. Jung Society, Seattle
---
Leland Shields, M.S., M.A., Jungian Psychotherapist
---
Zen Koans as Myths Reflecting Individuation
---
Lecture: Friday, February 7, 2014, 7 to 9 p.m.
Good Shepherd Center, Room 202, 4649 Sunnyside Ave. North, Seattle 98103 (driving directions)
$15 members, $25 nonmembers

There is a destination, a possible goal, beyond the . . . [alienations of self]. That is
the way of individuation. Individuation means becoming a single, homogeneous
being, and, in so far as "individuality" embraces our innermost, last, and
incomparable uniqueness, it also implies becoming one's own self. We could
therefore translate individuation as "coming to selfhood" or "selfrealization"
(Jung 1928/1969, CW 7, ¶266).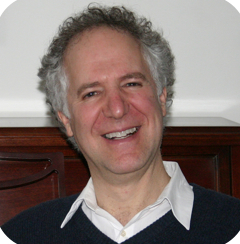 Koans, stories of encounters between Zen practitioners, are myth-like in their resonance across time and culture. Their concise form is rich with archetypal imagery, which, in some stories, provides perspective on the process of individuation.
In this lecture, Jung's methods of seeking wisdom in myth will be applied to koans to explore the process of individuation. The ancient stories will be mined for their insights about the process of individuation, not just as an intellectual exercise, but emphasizing their application in each of our lives, in the present and every day.
How about today? Have you received a call for a genuine response, whether substantial or minor? Did you recognize the call? Was there room for a more engaged response? With questions like these, we will hone awareness and our abilities to seize opportunities to respond in an individuated manner, one encounter at a time.
Workshop: Saturday, February 8, 2014, 10 a.m. to 4 p.m.
Good Shepherd Center, Room 202, 4649 Sunnyside Ave. North, Seattle 98103
$50 members, $70 nonmembers
Participants will have a chance to thoughtfully and experientially have their own encounters with the koans, and to learn from the responses of others present. We will also reflect personally, in writing, and interactively with the group, to explore the opportunities that arise for each of us to speak genuinely, or to hide ourselves. When in your days do you receive the call to be?
Learning Objectives:
Apply Zen koans to the process of individuation conceptually and experientially.
Bring the wisdom of the group to develop a deeper understanding of the koans applied to individuation.
Recognize the call for an intimate, genuine response.
Consider the risks of speaking up. Why do we hold back?
What is your intimate response for challenges that you meet?
Leland E. Shields, M.S., M.A., is a Licensed Mental Health Counselor in Seattle, Washington, the author and editor of Dreamwork Around the World and Across Time: An Anthology, and is a past president of the Jungian Psychotherapists Association in Seattle. As a Zen teacher in the lineage of Robert Aitken, Mr. Shields frequently uses both Jungian and Eastern approaches in his work with patients.

---
C.G. Jung Society, Seattle home page
Updated: 18 December 2013

webmaster@jungseattle.org