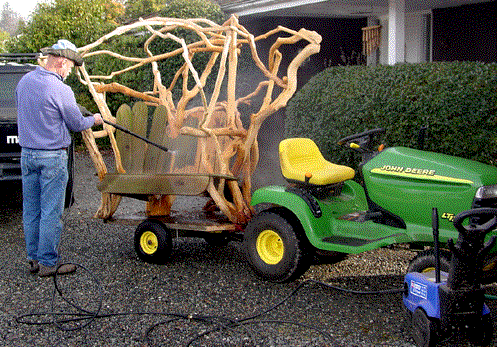 It is much easier to remove the bark with the branches detached, especially with a complex network like this one. But it is nearly impossible to remember how to put the assembly back together, even numbering the pieces. I remove them one at a time, debark them, and reattach them. Screws in predrilled holes make this process much easier.
After trying to take the bark off with a pressure washer, electric sander, drill driven wire brushes, and other power tools, I finally settled on a wood rasp. It takes forever. Maybe a sand blaster would work.
The pressure washer does work well to return the cedar seat and back to its fresh-cut color. I like the weathered gray for bark-on benches, but not for stained furniture. The stain, by the way, is a UV protection cedar color product.