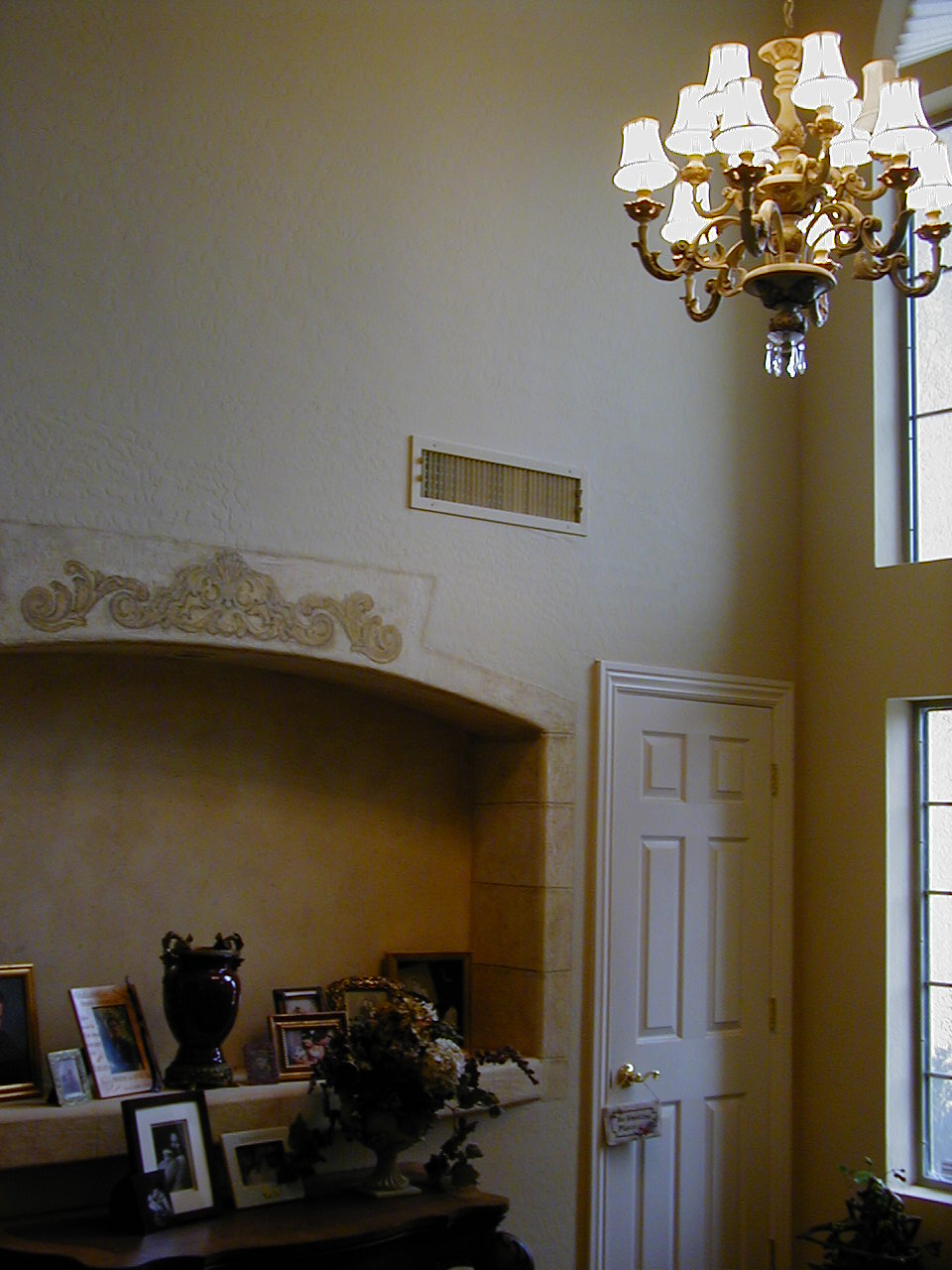 Street shot of the house.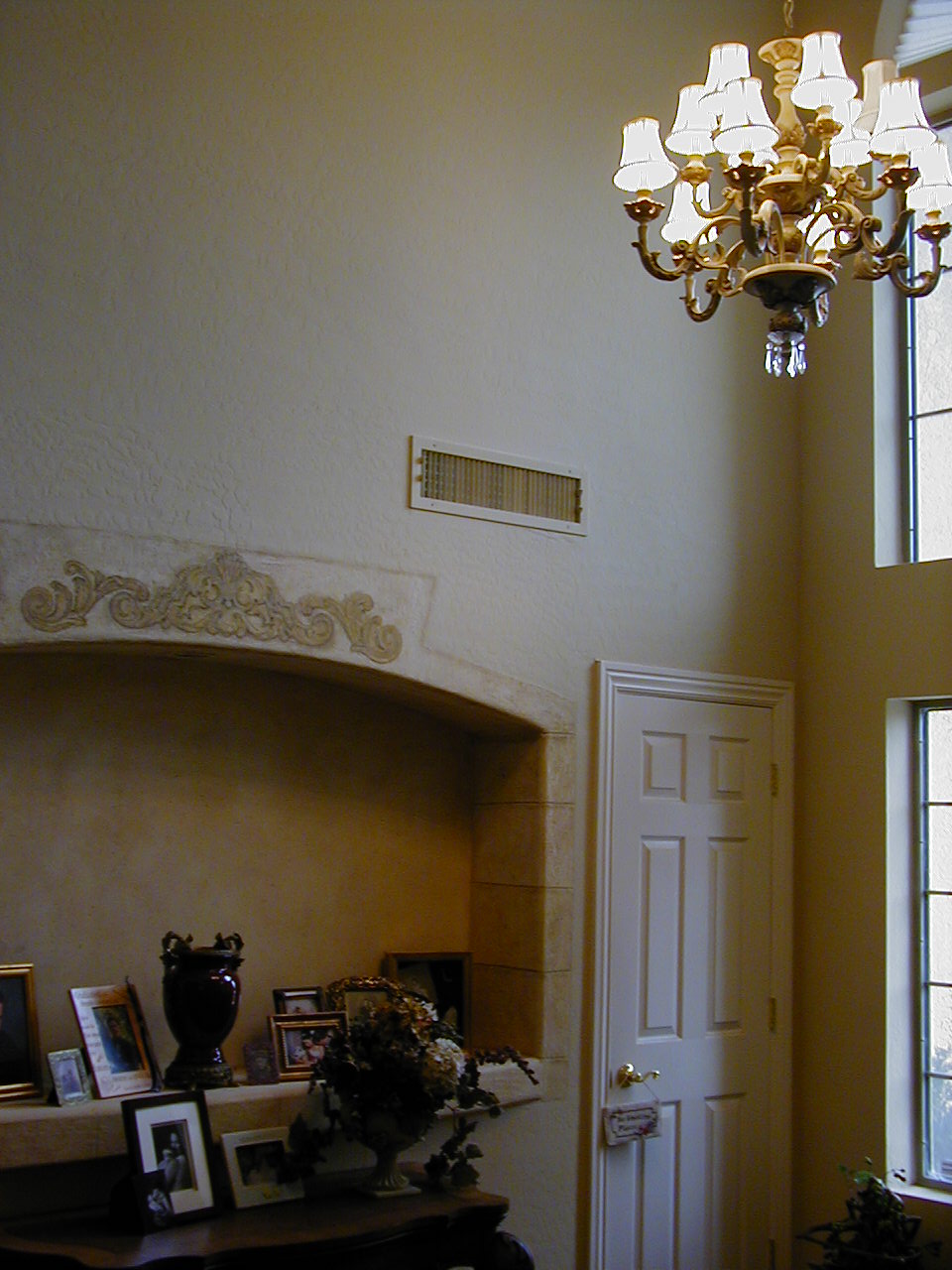 Entry way, shelf in the wall, just painted no real stone.
Ceiling in family room, bamboo painted to look like it's holding up ceiling fan.
Family room, straight shot.
Wall between kitchen and family room.
Kitchen nook looking into family room.
Kitchen nook, living room on left, dining room center, family room right.
Dining room, french doors go to patio under a purgala.
Upstairs loft.
Sitting area in upstairs master.
Master, faint look of painted brick on walls.
Master bath, doors enter on both sides of tub, 1 his, 1 hers.
Downstairs house bath room.