Items for sale:
---



Rider's Repair Manuals



This set includes the condensed volume 1-5, and volumes 6 through 16. The volumes are well used,but as far as I know they are complete.

I'm asking $200 plus shipping.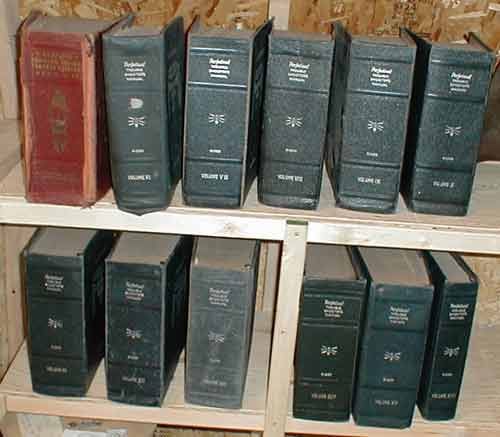 ---
Packard Bell 130 RP Guts

Yes, they're turning this into a liquor cabinet. I stripped out everything and hope that someone can use the parts. Although the tuning is stuck, I was able to get some sound from one of the pushbutton station selectors. The microphone itself seems to be OK, I did get sound from it briefly but the cable needs repair going into the mike. I was also able to feel vibration on the cutting needle.
It's complete except for one of the pushbuttons and one knob. I'm asking $40 plus shipping.