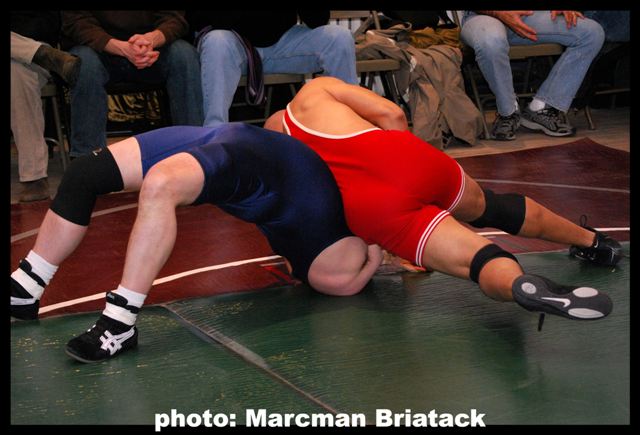 METRO WRESTLING is New York City's accessible, gay-friendly freestyle wrestling club for adults.
Wrestling practices occur weekly. Practices are sanctioned by The Amateur Athletic Union. (Click here to join). METRO coaches also teach a Beginners' Class for newcomers and those who have not wrestled in a long time.

Upcoming events:

Tuesday June 14, 2016

Orientation for Fantasy Party
Manhattan LGBT Center
7:00 pm
208 West 13 St, Manhattan

Sunday June 19, 2016

Folsom Street East
West 27th St between 10th & 11th Avenue
All Day
To volunteer with us, go to 
the Folsom St East website.

Wednesday June 22, 2016 7-10pm

Jockstrap Happy Hour at the Eagle
28th St at 11th Av, Manhattan
Wear C-In2 for Drink Specials
Wrestling on the Mats

Friday June 24, 2016

Fantasy Party
At Diamond Horseshoe
235 West 46th Street
Manhattan
Party is 9pm-5am.
Volunteers come at 8pm.

Sunday June 26, 2016

LGBT Pride Parade
5th Avenue, Manhattan, 12 noon
Metro will be at the Manhattan Pride parade too
Details TBA

Hillside Wrestling Weekend #20

Gibson, PA July 13-16, 2016
Not a Metro event but several Metro guys going.
Always plenty of wrestling -- freestyle, sub and pro
At a large campsite in the woods of N.E. Pennsylvania.

Some upcoming Tournaments:

July 16, 2016: at Hillside Wrestling Weekend, PA
Oct. 8, 2016: At Philadelphia Spartans
Jan. 16, 2017: Las Vegas, NV


See you on the mats!
METRO athletes compete locally and internationally at Gay Games, Northeast Beach Wrestling Championships, and at tournaments with other affiliated clubs.

Network with other wrestlers at
METRO WRESTLING
on Facebook.