New 120th Precinct Police Station Not to be at 30 Hill Street
All media reports about the new police station to be built on Hill Street get the address wrong. They state the address is 30 Hill Street. In reality, 30 Hill Street is a private house, and the lot under construction at this time (June 2007) has a street number of 50 or above. This is made clear by this diagram: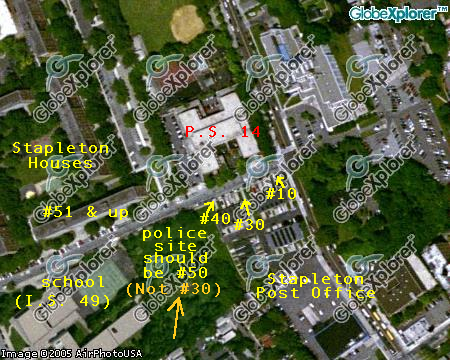 ---

click here to read a March 2007 article in the Staten Island Advance about the station to be built at "30 Hill St."
---

by Nicholas Zymaris
nickz@eskimo.com
June 29, 2007