Las Fajitas serves fajitas, of course, but I think there may be better places to go for it. Actually it is one of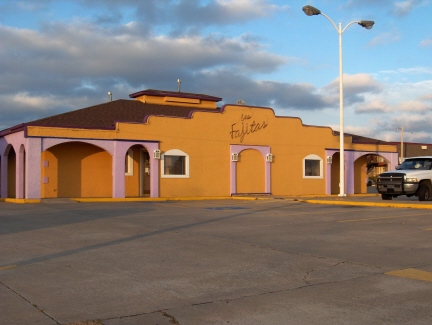 my favorite Mexican restaurants in Oklahoma because of the enchiladas.

If you just ask for enchiladas or a Mexican plate you will get food that is nothing special, although I do like the Cheese Tacos (this is strictly a Tex-Mex item--they are not served in Mexico).

However, because of a very helpful staff I discovered that you can not only ask for a special hot salsa, but Enchiladas are available with a spicy "ranchero sauce" that make them some of the best in the OKC area (for those who are uninitiated, Yukon is not a city located in the Arctic, but a suburb of Oklahoma City).

I don't go to Las Fajitas expecting authentic Mexican food--just a Tex-Mex place that is better than most, is open late, and that will try to make the food more spicy according to my taste.