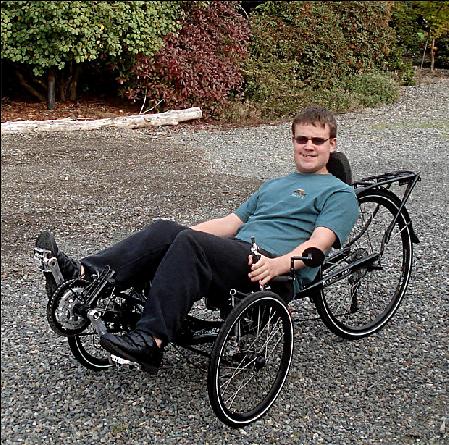 This is our first of three ActionBents.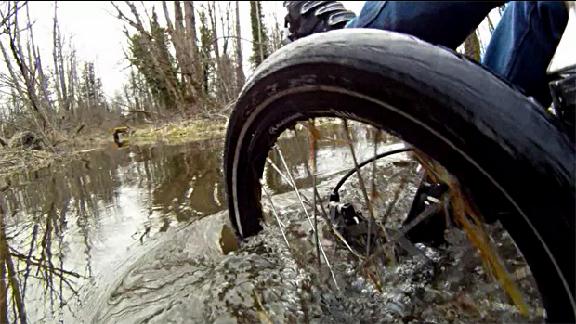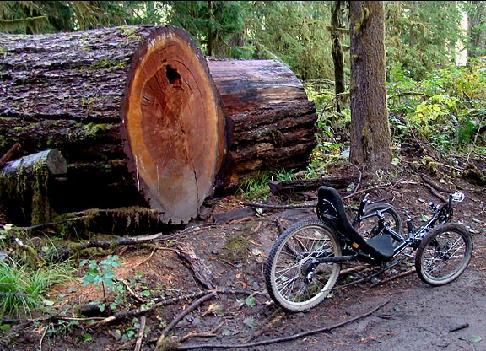 With its large rear wheel and high ground clearance, it seemed like a good candidate for a mountain trike. I added bigger tires with knobby in back, and lower gearing with a mountain drive (fourth chainring) in front and Daul Drive in back.

Over the years this trike has been in many nearly impossible places and is still going strong.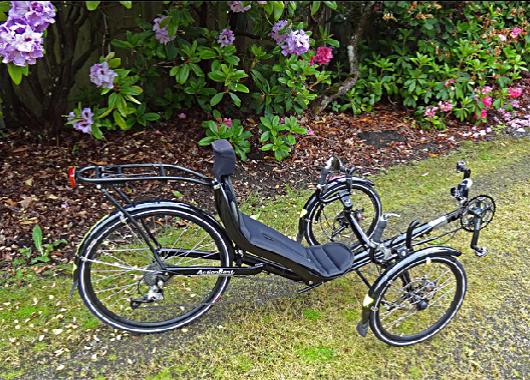 We like the ActionBent so much we got another one just like it so Jordan and I would each have one for the unpaved trail rides.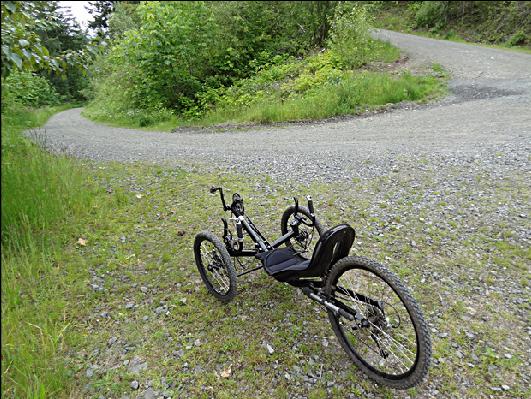 Like the first AB, this one was an incredible climber, shown here on the Pinnacle Peak trail, which rises 1000 feet in one mile.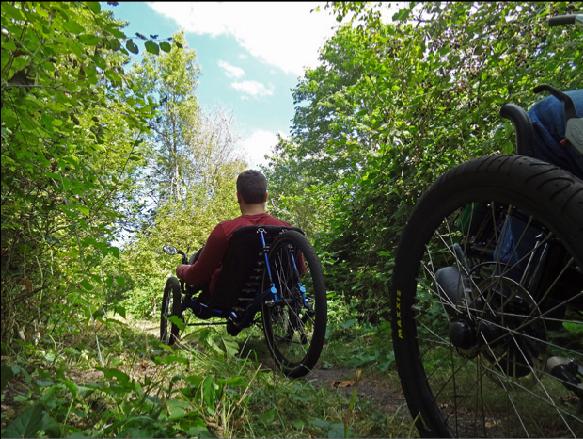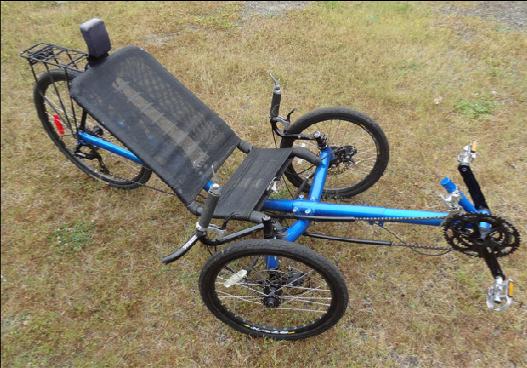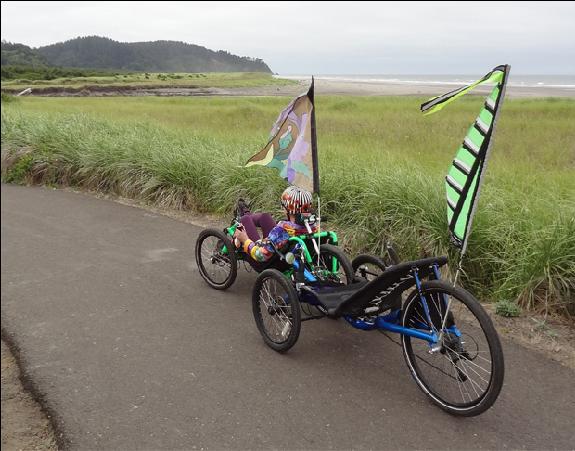 Jordan liked the larger wheel rear and more upright seating of the Actionbents, so when someone wanted to clear out his garage, we snapped up this T-1. It is now Jordan's favorite of all the trikes.

It is different from the other Actionbents in that it has an adjustable mesh seat.

I tried it out on the Discovery Trail at Long Beach. It handled the rolling curves with a fast, smooth ride. The soft Big Apple tires also floated across both the dirt hillclimb and the beach.