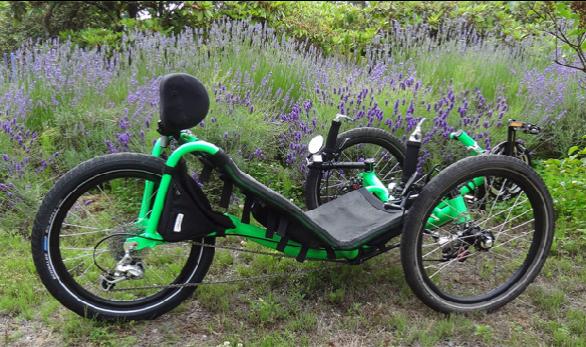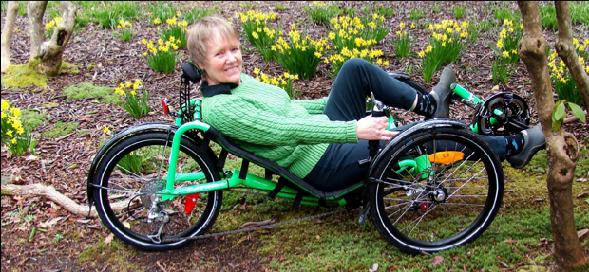 This is Doreen's 2010 Catrike Road with conventional setup
(#CR1641). It is the only new trike we have had in the family.

With the addition of the Big Apple tires and the subtraction of fenders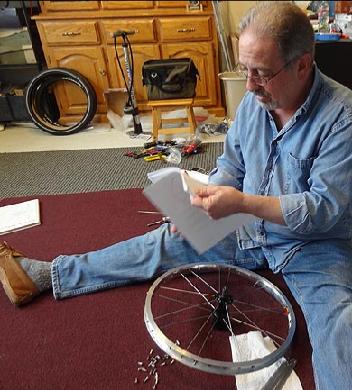 Jim build's a wider wheel for a Big Apple 2.35 tire.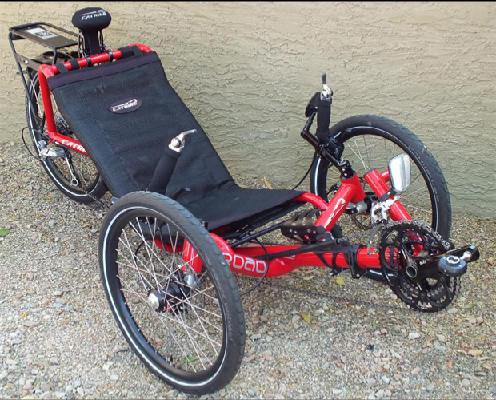 Jordan and I share this 2010 Catrike Road, shown here with conventional setup (#CR1636). We acquired it in trade for his Speed.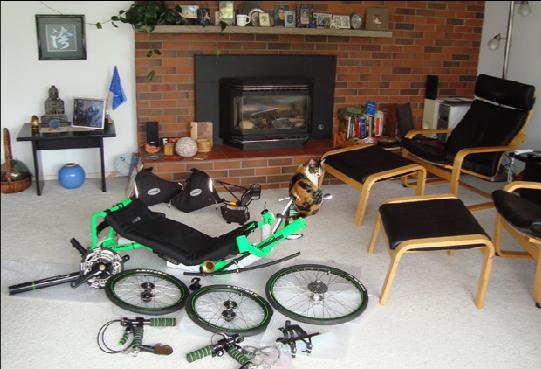 My 2010 Catrike Speed arrives in pieces (#CS1020).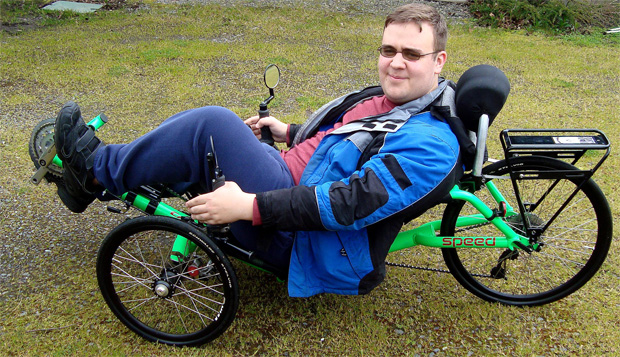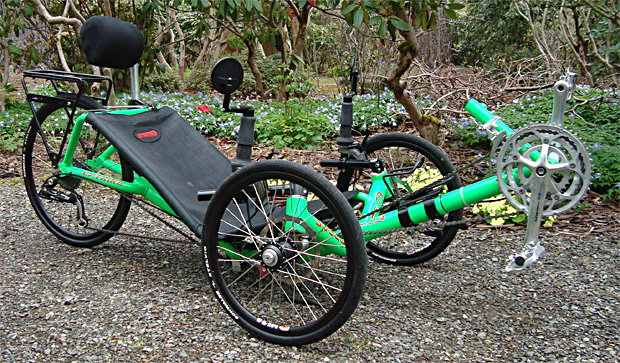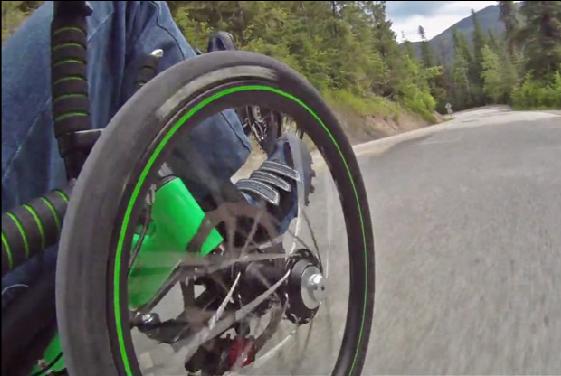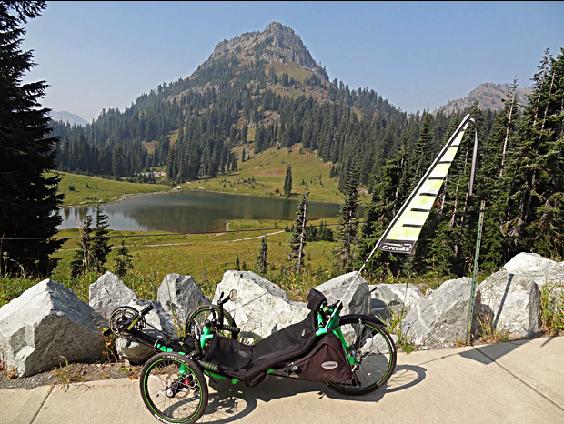 It is low and light,
and lives up to its name.

The Speed is great for mountain descents, such as this one from Chinook Pass.

Jordan liked the Speed so much we couldn't pass up an exceptional deal on this 2006 (#CS624).

Jordan doesn't want to go fast and the recline was more than he liked, so we traded his Speed for this 2010 Road (#CR1636, only five numbers from Doreen's.)

Jim begins assembly with a coat of wax.