!-body bgcolor="#ffffcc"->
RESEARCH CONSULTING GROUP ®
Science, Technology, and Engineering Consulting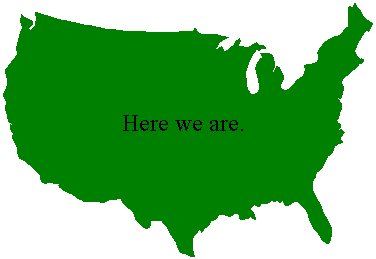 For information not in this presentation, please send e-mail to rcgusa@rcgusa.com, or phone 410-760-4102 in the U.S.A.

Welcome, and thank you for dropping by. We hope what you find here is useful to you. We would like to be YOUR source for science, technology, and engineering expertise.
________

If you'd like only expert technical minds from the U.S.A.
to apply their talents to YOUR needs,
and
if you'd like easy access to this talent,
then
you've come to the right place.


All you would need to do is to phone or to send e-mail, telling us what's on your mind.

Easy.

We'll match what you say to consultant talents then set up a consulting arrangement.

Access.

Interested?

And, a kind mention about RCG to an associate is always appreciated.

© Copyright 1997-2018, Research Consulting Group®. All rights reserved. Copies of this presentation's text, in whole or in part, may not be further distributed in any form without the explicit permission, in hardcopy, of the owners of the Research Consulting Group. This presentation is subject to change at any time.


Etc. - Links to various sites you may find interesting


555-1212.com Find Area & Country Codes, E-mail Addresses, Phone Numbers, & Websites.
Access Business Online is a business tool which contains news, directories, classifieds, articles, databases, international buyer-seller connections and BizWiz!
Dilbert -- a possibly too-true business cartoon
A Universal Currency Converter
---
<!- Last updated February 12, 2018. ->

<!- img src="http://cgibin.erols.com/cgi-bin/Count.cgi?df=rcgctr00&ft=0&tr=Y&dd=E&md=7" ->