CB1100R Owners Page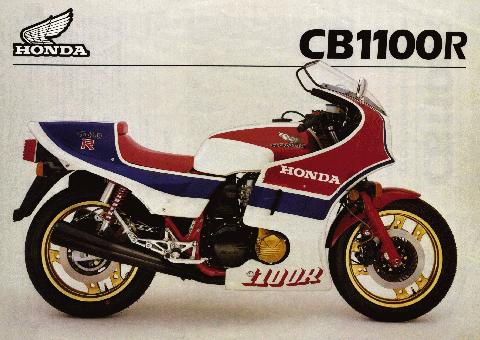 Welcome to the Honda CB1100R Owners Page! This bike, produced in limited quantities from 1981 to 1983, was touted as "The ultimate aircooled four" of its time, and to this day provides its owners with high-intensity thrills comparable to any "modern" ultrabike!

Photos!


CB1100R Registry
Magazine Articles and Fliers For Sale
UK CB1100R Owners Club
Dutch CB1100R Mirror Site
CB1100R Owner's Club of Japan
Swedish CB1100R Club
German 1100R website
Andre's CB1100R website
CB1100R YahooGroup (English)
CB1100R YahooGroup (German)



This site maintained by havoc23



Comments and submissions are welcome!