C.G. Jung Society, Seattle
---
Ken Kimmel, Jungian Psychotherapist
---
Shattering & Restoring: Relational Threads Underlying Jung's Initial Red Book Entries
Lecture: Friday, May 10, 2013, 7 to 9 p.m.
Good Shepherd Center, Room 202, 4649 Sunnyside Ave. North, Seattle 98103 (driving directions)
$15 members, $25 nonmembers
CEUs are available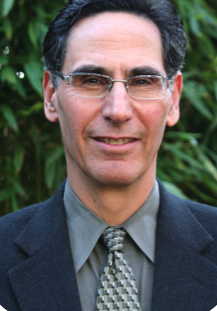 You can purchase tickets in advance at Brown Paper tickets.
Tonight the presenter will be considering Jung's initial journal entries in Liber Novus, taking into account four main influences. The first section of the talk will provide an overview of the influences of the cultural and historical period in which Jung lived. Secondly, we will look at the impact of the traumas of Jung's early life. Next, his emotionally laden interpersonal relations and their losses, prior to the outbreak of his "creative illness" that began in 1912, comprise the third factor. Two of Jung's early entries in the Black Book Journals in late 1913 will be the focus of the fourth portion of the talk. These journal texts were transcribed into what later would become Liber Primus—the initial section of The Red Book. You may find the ideas surfacing from this more personal investigation both surprising and original.
"Refinding the Soul" When Our World Ends — An Experiential Writing Process
Workshop: Saturday, May 11, 2013, 10 a.m. to 2:30 p.m.
Good Shepherd Center, Room 202, 4649 Sunnyside Ave. North, Seattle 98103 (driving directions)
$50 members, $70 nonmembers
CEUs are available
Advance registration for workshops is encouraged. You can mail your registration and payment to our office using this registration form or buy tickets in advance at brownpapertickets.com.
We tend to forget that Jung "found his soul" during a period of great suffering and loss, psychic shattering, and feared madness brought on by so- called apocalyptic visions. It is naïve to think that those of us drawn to his psychological methods can avoid some semblance of life-altering, ego- decentering in our "search for soul." (So ineffable a thing defies words to describe it.) I have come to find that those sublime moments that fill us with Soul's Beauty are often so intimately and simultaneously linked with our lived suffering, mourning, deepest love, and longing to return to what has been lost. Using the core of Jung's opus, "Refinding the Soul" as our guide (RB, p. 3), we take up the tools of journaling, artwork and imagination, in hopes of giving voice to our own "world-ending" stories and souls' yearnings. Please bring to our "self experiment" an art pad, colors, journal, pen, and a beloved personal artifact or momento (object, photo, symbol, picture, memory, etc.).
Learning Objectives
Knowledge of the history and development of Analytical Psychology;
Understanding of Jung's methods of "active imagination," dream work and expressive arts;
Applied, practical experience of these techniques.
Ken Kimmel is a Jungian psychoanalyst in private practice in Seattle and author of Eros and the Shattering Gaze: Transcending Narcissism, (Fisher King Press, 2011). His chapter, "Dreaming the Face of the Earth—Myth, Culture & Dreams of the Mayan Shaman", is contained in the recently published The Dream and its Amplification, edited by Erel Shalit and Nancy Swift Furlotti, (Fisher King Press, 2013). Excerpts of his research in 1974 among the Spiritist healers of Brazil were published in Realms of Healing, by Stanley Krippner and Alberto Villoldo, (Celestial Arts, 1976). Over two decades he served as Director of the Pacific Northwest Center for Dream Studies, teaching widely on the subjects of dreams and patterns of initiation— both ancient and modern. His interests over these last ten years concern the interface of Analytical Psychology with contemporary schools of psychoanalysis, philosophy, mystical traditions, and most recently, the problem of love and narcissism. To reach him, email kenkimmel@comcast.net.

---
C.G. Jung Society, Seattle home page
Updated: April 16, 2013

webmaster@jungseattle.org