C.G. Jung Society, Seattle
---
Richard Tarnas, Ph.D.
---
Is Modern Humanity Undergoing a Rite of Passage?
Lecture: Friday, April 12, 2013, 7 to 9 p.m.
Northgate Community Center, 10510 5th Ave. NE, Seattle 98125 (note location)
$15 members, $25 nonmembers
CEUs are available

Cosponsored with Antioch University, Seattle. (Note that Antioch is sponsoring a free Thursday, April 11 event with Dr. Tarnas, The Role of the "Heroic" Learning Communities in the Postmodern Era.)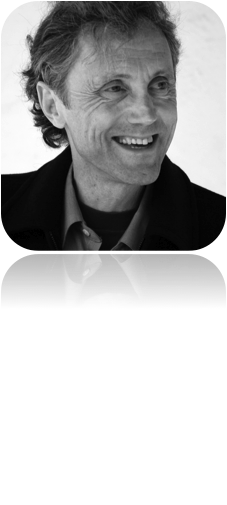 We have not understood yet that the discovery of the unconscious means an enormous spiritual task, which must be accomplished if we wish to preserve our civilization.
-- C. G. Jung
You can purchase tickets in advance at Brown Paper tickets.
Our time is pervaded by a great paradox. On the one hand, we see signs of an unprecedented level of engaged global awareness, moral sensitivity to the human and non-human community, psychological self-awareness, and spiritually informed philosophical pluralism. On the other hand, we confront the most critical, and in some respects catastrophic, state of the Earth in human history. Both these conditions have emerged directly from the modern age, whose light and shadow consequences now affect every part of the planet.
We are facing a threshold of fundamental collective transformation that bears a striking resemblance to what takes place on the individual level in initiatory rites of passage, in near-death experiences, in spiritual crises, and in critical stages of what Jung called the individuation process.
Can we find a place of equilibrium, an eye in the storm, from which we can engage this time of intense polarization and rapid change more consciously and thus more skillfully? To help us navigate this threshold of transformation, we need multiple perspectives and sources of insight, among which the tools and ideas of depth psychology possess especially profound relevance. Join Richard Tarnas for this evening's lecture as he draws on depth psychology and philosophy, religious studies and cultural history as we seek together a larger context for both understanding and action.
The Comic Genius: An Archetypal Astrological Perspective
Workshop: Saturday, April 13, 2013, 10 a.m. to 4 p.m.
Good Shepherd Center, Room 202, 4649 Sunnyside Ave. North, Seattle 98103 (driving directions)
$50 members, $70 nonmembers
CEUs are available
There is no place without Gods and no activity that does not enact them. Every fantasy, every experience has its archetypal reason. There is nothing that does not belong to one God or another.
—James Hillman
Advance registration for workshops is encouraged. You can mail your registration and payment to our office using this registration form or buy tickets in advance at brownpapertickets.com.
In this entertaining day-long workshop we will explore comic creativity and the increasingly significant role that comedy plays in cultural and political life today. Drawing on a graduate seminar that Professor Tarnas taught with John Cleese at the California Institute of Integral Studies in 2009, we will examine comedy from several overlapping approaches – depth psychology, cultural history, biography, politics – with archetypal astrology as the encompassing perspective which integrates the whole.
We will consider major figures in the history of modern comedy from Chaplin and the Marx Brothers through Mike Nichols and Elaine May, Peter Sellers, and Woody Allen to Monty Python, Lily Tomlin, Gilda Radner, Robin Williams, Louis CK, and Stephen Colbert. Video clips of brilliant performances will be viewed as a basis for the analysis. A major focus will be on understanding how the different planetary archetypes and complexes distinctively shape comedy and reflect specific elements in comic creativity, in the individual comic's internal dynamics, and in the larger culture. Like a jester at a royal court, the role of the Trickster archetype in a society and in the personal psyche plays a critical role in the healthy evolution of the whole.
Learning Objectives
Gain insight into our paradoxical moment in history, which has emerged out of the unique breakthroughs and tensions of the modern era.
Explore ways in which depth psychology can effectively enhance cultural transformation in a time of unprecedented change.
Compare aspects of individual and collective transformation and how each one informs and influences the other.
Explore avenues where we, as individuals and perhaps as a society, can move towards a point of equilibrium, reducing polarization and increasing a sense of orientation.
Explore the ways in which comedy plays a significant role in contemporary cultural and political life.
Gain insights into how archetypal astrology, the concept of synchronicity, and other ideas and perspectives explored by C.G. Jung can provide insights that support cultural self-awareness and a more deeply integral worldview.
Richard Tarnas, Ph.D., is a professor of psychology and cultural history at the California Institute of Integral Studies in San Francisco, where he founded the graduate program in Philosophy, Cosmology, and Consciousness. He also lectures on archetypal studies and depth psychology at Pacifica Graduate Institute in Santa Barbara. He is the author of The Passion of the Western Mind, a history of the Western world view from the ancient Greek to the postmodern that became both a best seller and a required text in many universities; and Cosmos and Psyche: Intimations of a New World View, which received the Book of the Year Prize from the Scientific and Medical Network in the UK. Professor Tarnas frequently lectures at various Jung institutes and societies in the U.S. as well as at Eranos in Switzerland, and is on the Board of Governors of the C. G. Jung Institute of San Francisco.

---
C.G. Jung Society, Seattle home page
Updated: April 2, 2013

webmaster@jungseattle.org