C.G. Jung Society, Seattle
---
Ginette Paris, Ph.D.
---
Love in the City: Heartbreak Clinic
---
Lecture: Friday, February 8, 2013, 7 to 9 p.m.
Good Shepherd Center, Room 202, 4649 Sunnyside Ave. North, Seattle 98103 (driving directions)
$15 members, $25 nonmembers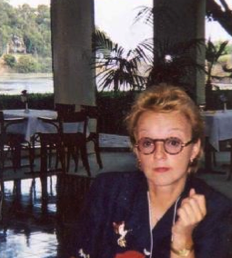 The psychic pain of mourning and heartbreak is truly unbearable, with all of the neurobiological evidence of a stress similar to being submitted to torture. There seems to be only one-way to end the agony and limit the somatic damage: neuroscientists call it an evolutionary jump, while Jungian psychologists call it an increase in consciousness.
What, one might ask, are we supposed to become conscious of? The answer is simple: we must look into the face of that irrational but very real fear that equates loss of love with death. It does not matter if what we fear is psychic death or physical death because the brain does not really differentiate between the two.
Past theories of grief therapy considered recovery from the point of view of stages: a one-year cycle of mourning was supposed to heal the heart. Not so! A true liberation of the heart is a process of neurogenesis as well as a process of individuation, which means that the whole brain must re-configure its connections and its thinking about love and relationships. If you love, your heart should be broken at some point or other in your life; if not, your love may remain the innocent love of a child.
Workshop: Saturday, February 9, 2013, 10 a.m. to 4 p.m.
Good Shepherd Center, Room 202
$50 members, $70 nonmembers

Advance registration for workshops is encouraged. You can mail your registration and payment to our office using this registration form or buy tickets in advance at brownpapertickets.com.
The workshop is designed to train therapists, health professionals, and individuals in the new approaches, where neuroscience concurs with depth psychology. The goal is a liberation of the heart, what neuroscientists call a "push from Nature," a process similar to a Dionysian initiation that breaks you open.
Learning Objectives
Avoid victimization from the traumatic aspects of heartbreak and mourning.
Gain an understanding of what is happening in the brain of the heartbroken person, in order to overcome obsessive, painful, and defeating strategies.
Discover how the trauma of heartbreak connects one to the deepest and darkest aspects of the psyche, and develop an increased capacity to navigate in the dark.
Transform the trauma of heartbreak into a process of individuation and gain an understanding of the archetypal approach to therapy.
Ginette Paris, Ph.D., is a core faculty at Pacifica Graduate Institute. She is the author of several books that exemplify the archetypal perspective. Pagan Grace and Pagan Meditations explore the archetypal way of understanding Greek and Roman gods. Wisdom of the Psyche: Depth Psychology after Neuroscience has been translated into several languages and brought her invitations to lecture internationally. Her most recent work, Heartbreak: New Approaches to Healing, also conjoins depth psychology with insights from neuroscience. She teaches and lectures in Jungian and post-Jungian approaches, as well as the theory and practice of Archetypal Psychology.
This program has been approved for CEUs by the Washington Chapter National Association of Social Workers (NASW) for Licensed Social Workers, Licensed Marriage & Family Therapists and Licensed Mental Health Counselors. Provider number is #1975-157. The cost to receive a certificate is as follows: Lecture only $10. Workshop only $10. Lecture & Workshop $15.

---
C.G. Jung Society, Seattle home page
Updated: 20 December 2012

webmaster@jungseattle.org