C.G. Jung Society, Seattle
---
Robert Bosnak, Psy.A., J.D.
---
The Phenomenal Power of Asclepian Dream Incubation
---
Lecture: Friday, January 10, 2014, 7 to 9 p.m.
Good Shepherd Center, Room 202, 4649 Sunnyside Ave. North, Seattle 98103 (driving directions)
$15 members, $25 nonmembers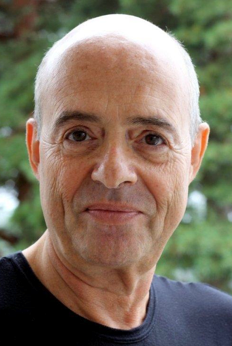 Intentional dreaming has been practiced since the beginning of Western medicine. Dreamers would go to an Asclepian healing sanctuary and sleep in an Abaton, which means the place in which to enter the inaccessible. There the healing imagination, embodied as the Physician god Asclepius and his helpers, would provide cures for intractable illness.
The Santa Barbara Healing Sanctuary program is an authentic revival of the ancient Asclepian tradition. It is based on the practices of creative imagination and dream embodiment. In spectacular residential settings individual sessions of embodied imagination are enhanced by art, theater, writing and integrative medical practices. It opened its doors in September 2011 and has since been expanded to the Malinalco Healing Sanctuary near Mexico City.
This talk will be about the results of the Sanctuary process for people with illness or those who want to prevent getting ill and enhance their lives. Methods of dream incubation will be reviewed, embodied imagination will be demonstrated, and practical suggestions made how to create a healing sanctuary experience in your everyday/night lives based on creative imagination.
The presenter's ultimate goal is to have Asclepian medicine take back its rightful central place in contemporary medical treatment.
Workshop: Saturday, January 11, 2013, 10 a.m. to 4 p.m.
Good Shepherd Center, Room 202
$50 members, $70 nonmembers

Advance registration for workshops is encouraged. You can mail your registration and payment to our office using this registration form or buy tickets in advance at brownpapertickets.com.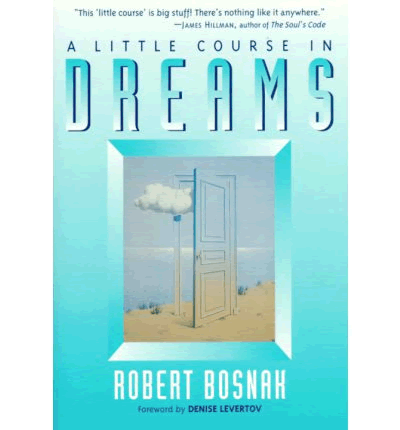 Participants will engage in the work of dream incubation and embedded imagination. Bosnak's A Little Course in Dreams is an excellent "hands-on" manual for those new to dream work or seasoned practitioners as well. (Click the link when ordering to benefit the Society.)
Learning Objectives
The practice of dream incubation.
The practice of embodied imagination.
The principles of Asclepian medicine
Robert Bosnak, Psy.A., J.D., is a Jungian psychoanalyst, graduated in Zurich in 1977, and wrote several books translated into a dozen languages, among which are A Little Course in Dreams and Embodiment, Creative Imagination in Medicine Art and Travel. Together with Stephen Aizenstat he founded the Santa Barbara Healing Sanctuary (www.sbhsanctuary.com), preceded by 3 founding conferences called Imagination and Medicine (book of same title appeared 2008.) He pioneered the embodied imagination method, which is practiced worldwide by therapists, actors, directors, writers and artists Together with Jill Fischer, he created the brief-depth method of therapy and creativity enhancement using embodied dream incubation over a series of 8 sessions.
Programs presented by the C. G. Jung Society, Seattle (unless otherwise noted) have approved CEUs by the Washington Chapter National Association of Social Workers (NASW) for Licensed Social Workers, Licensed Marriage & Family Therapists and Licensed Mental Health Counselors. Provider number is #1975- 157.

---
C.G. Jung Society, Seattle home page
Updated: 18 December 2013

webmaster@jungseattle.org