My World and Welcome to it
This is the home page of Daniel Lingafelter
Up until a few weeks ago I was employed in the Auto parts field in the Seattle/Everett Washington area. I have since left and am taking a well deserved vacation and also will be getting some projects done around the house that need to be done. Once all has been done I will be going back to work as I am still a young man and have many productive years ahead of me. At least that is what I keep telling myself. My personal hobbies include Amateur Radio, Lapidary work, Stamp and Coin Collecting, Photography, Computers, and Auto Repairs.
Links to some favorite sites
Klingbeads.com My blushing bride of 35 years hand makes jewelry for sale.
This is who I am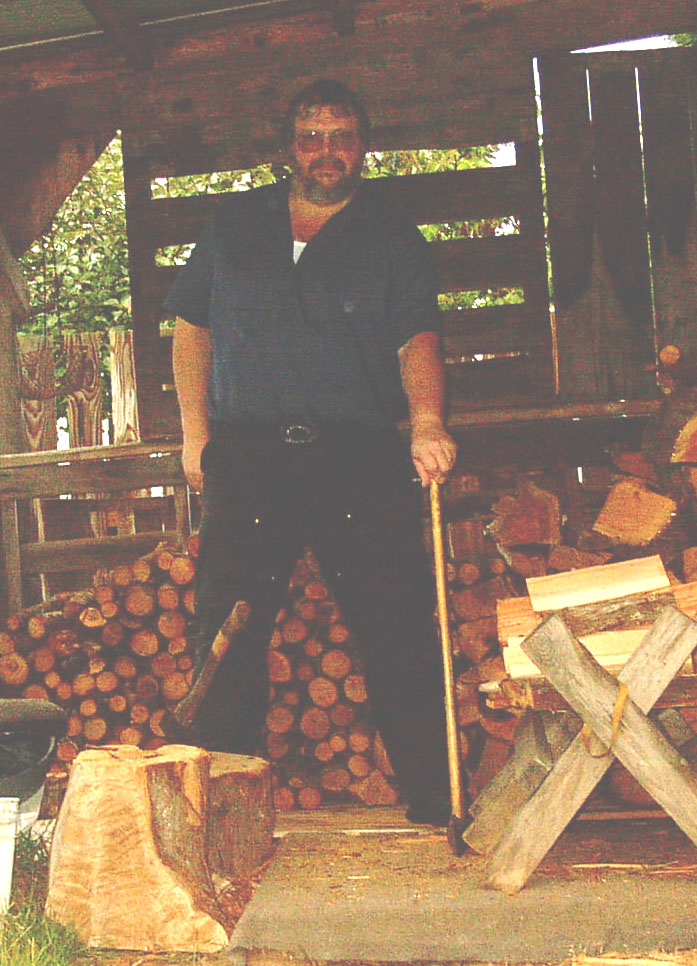 This was taken in my woodshed out back of my house.
Yes I heat my house with wood.
To contact me you can E-mail me at dling@eskimo.com