My World and Welcome to it
This is the home page of Daniel Lingafelter
I had worked for Action Autoparts for almost 25yrs in the Greater Seattle-Everett area as one of their Senior Counterman and also as their IS/IT support. Action Autoparts was acquired as of 1 April 2012 by another local group of stores based out of Portland Ore. The company that bought out Action Autoparts was Baxter Autoparts which was started in Chehalis Wash. in 1936. They moved to Portland during the war and have grown from there. Counting the 4 stores they now have 36 stores from Port Angeles Wash. to Sacramento Calif. They are still a family run organization and value customer service and pride in your work. They have retained all of the Action employees in this acquisition. So the only thing that has changed is the name on the door, the stores are still manned by a experienced crew and all look forward to serving the automotive public for years to come. They have now moved me to the Lynnwood store and promoted me to be manager of that store. Action Machine remains a separate company and will continue to be a premiere Automotive Machine Shop in the Pacific Northwest. To learn more about Baxter Auto Parts go to www.baxterautoparts.com and Action Machine go to www.actionmachine.com. My personal hobbies include Amateur Radio, Lapidary work, Stamp and Coin Collecting, Photography, Computers, and Auto Repairs.
Links to some favorite sites
Klingbeads.com My blushing bride of almost 35 years hand makes jewelry for sale.
This is who I am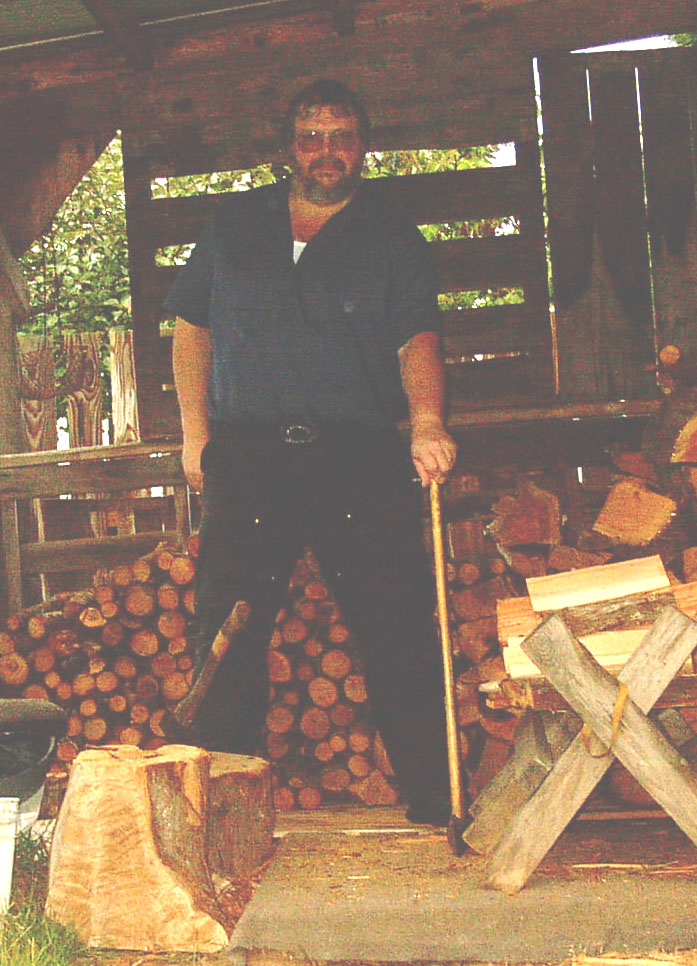 This was taken in my woodshed out back of my house.
Yes I heat my house with wood.
To contact me you can E-mail me at dling@eskimo.com