Formal (Lockheed) portrait--1994 Cisco badge picture--1997

Dr. Merlin Dorfman
1090 Innsbruck Street
Livermore, CA 94550-5662
925-294-7751
Cell: 408-529-6386
Email: dorfman@computer.org
---
Merlin Dorfman retired in September 2009 from Cisco Systems in San Jose, California, where he had been a Quality Systems Advisory Engineer. He was a member of the Network Management Technology Group (NMTG) Quality Team and also worked with the team developing the next-generation product development process. From January to May 2013, Merlin returned to Cisco as a contractor for M Squared Consulting, working in Product Operations to help resolve some documentation issues that arose during an ISO 9001 audit.
Merlin had previously (1997) retired from Lockheed Martin Corp., where he was a Technical Consultant in the System Engineering organization, Space Systems Product Center, Lockheed Martin Missiles and Space Company (now Sunnyvale Operations, Lockheed Martin Space Systems Company). He specialized in systems engineering for software-intensive systems (requirements analysis, top-level architecture, and performance evaluation), in software process improvement, and in algorithm development for data processing systems. He was the first chairman of Space Systems Division's Software Engineering Process Group. He represented the Lockheed Corporation on the Embedded Computer Software Committee of the Aerospace Industries Association, and was Vice-Chairman of the Committee.
Dr. Dorfman co-taught a two-week course in Software Project Management for the Center for Systems Management of San Jose, Calif, now apparently a division of Management Concepts. He wrote and taught a four-day course, "Software Requirements and Design Specifications," for Learning Tree International of Los Angeles, Calif. He has been a guest lecturer on software systems engineering at the Defense Systems Management College (now part of Defense Acquisition University). Dr. Dorfman is a Fellow of the American Institute of Aeronautics and Astronautics (AIAA), winner of its Aerospace Software Engineering Award for 1999 (photos), a former member of its System Engineering Technical Committee, past chairman of the Software Technical Committee, past Chairman of the San Francisco Section, past Assistant Director and Deputy Director-Technical of Region 6 (West Coast), and a former member (1999-2002) and Chair (2001-2002) of the Ethical Conduct Panel. He is an affiliate member of the Institute of Electrical and Electronics Engineers (IEEE) Computer Society .
He is co-editor of three IEEE Tutorial volumes, two IEEE "ReadyNotes," and a three-volume software engineering text and study guide for the IEEE certification exams, "Software Engineering Essentials," available from amazon.com.
Software Engineering: First Edition; Second Edition, "Volume 1, The Development Process;" and Third Edition, "Volume 2,

The

Supporting Processes." The Second and Third editions of this tutorial are a Study Guide for the IEEE Certified Software Development Professional (CSDP) exam.
Standards, Guidelines, and Examples for System and Software Requirements Engineering
IEEE Software Engineering Standards and Examples: Guide for Implementing a Software Requirements Specification
IEEE Software Engineering Standards and Examples: Guide for Implementing a Software Engineering Management Plan (SEPM)
and co-editor of a volume, "Aerospace Software Engineering," in the AIAA "Progress in Aeronautics and Astronautics" Series. He was a member of the Steering Committee for the IEEE International Conferences on Requirements Engineering in 1994, 1996, 1998, and 2000 and was a member of the Local Arrangements Committee for Requirements Engineering 2003, held in Monterey, California, in September 2003.
Merlin is a (currently inactive) Program Evaluator for Aerospace Engineering program accreditation through AIAA and the Engineering Accreditation Council of the Accreditation Board for Engineering and Technology (ABET).
Dr. Dorfman has a BS and MS from the Massachusetts Institute of Technology and a PhD from Stanford University, all in Aeronautics and Astronautics. He is a registered Professional Engineer in the states of California and Colorado, and is a member of the Tau Beta Pi and Sigma Gamma Tau honorary societies.
---
1996 Resume (Microsoft Word) (HTML)
2001 Resume (Microsoft Word) (HTML)
2006 Resume (Microsoft Word) (HTML)
2010 Resume (Microsoft Word) (HTML)
---
Holiday letters 1997 1998 1999 2000 2001 2002 2003 2004 2005 2006 2007 2008  2009  2010  2011  2012  2013  2015 (Pictures only) 2016 
---
Vacation in New Zealand and Australia, March 2004
Vacation in South Africa, September-October 2005; March 2007
Baltic Cruise, August-September 2006
Alaska cruise and land tour, July 2010 (Pictures--2 folders)
Paris, the Seine, Normandy, Rome; June 2011 (Pictures--2 folders)
Danube-Rhine cruise, October 2013
---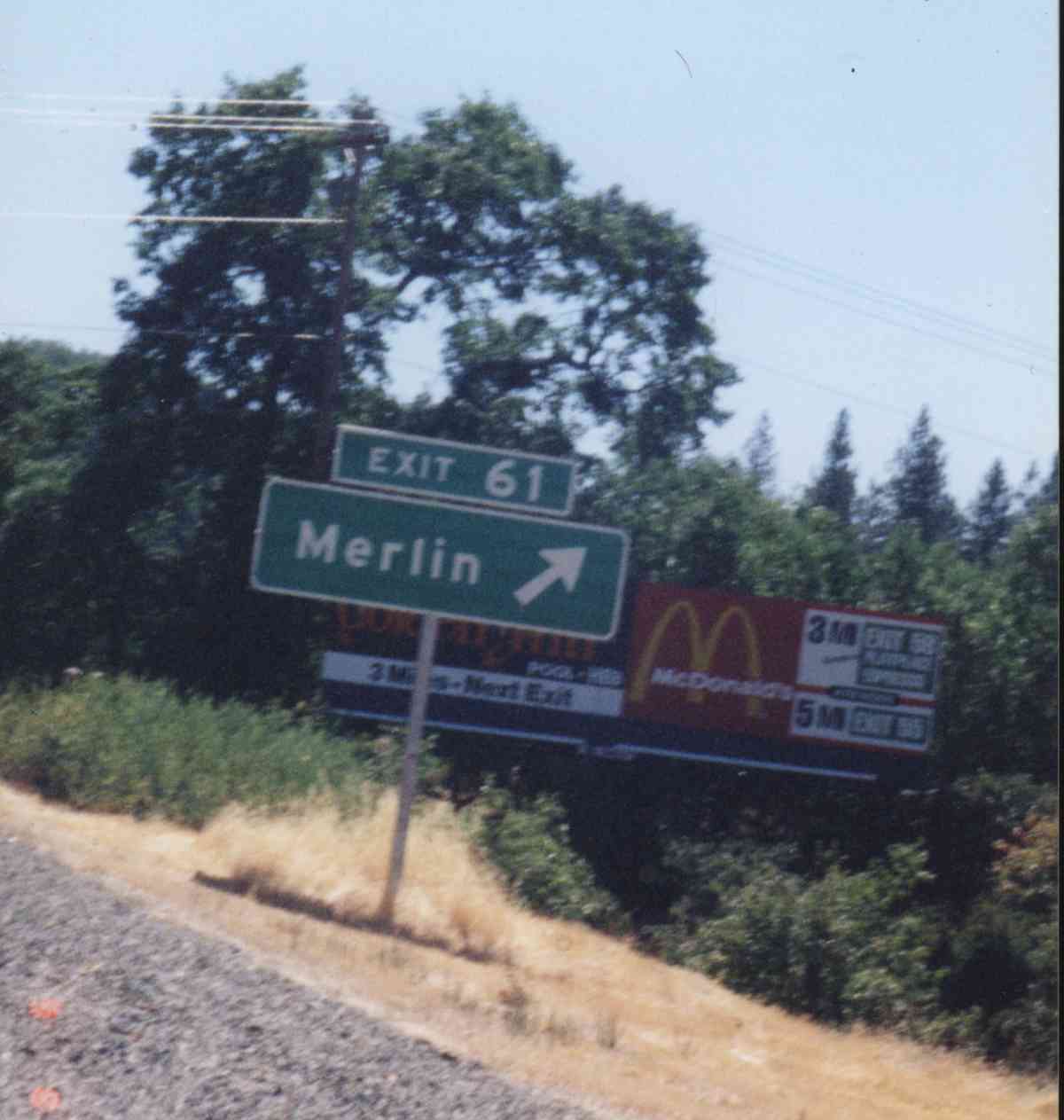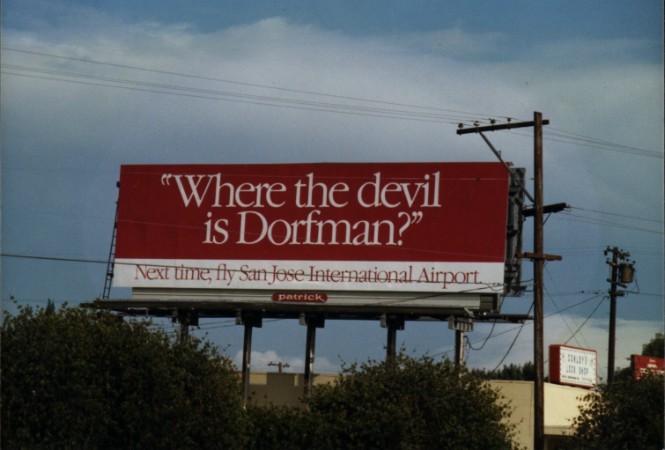 Road sign--Northern California--1997                           Billboard--Bayshore Freeway, Palo Alto--c. 1990
---
Last Updated: 6/11/21