ponticum
Careful thought should be given to a decision whether to plant ponticum. In wet climates, such as the western British Isles, it has become an invasive weed, crowding out native species. Still, it is the source of many excellent rhododendrons--both seedling selections and hybrids. It is also the root stock for grafted rhododendrons, such as the Naomis (See picture below).
Selected Seedlings: Anah Kruschke, Blue Jay , Daphnoides
Selected Hybrids: A. Bedford, Blue Ensign, Blue Peter, Chionoides, Fatuosum Flore Pleno, Purple Splendour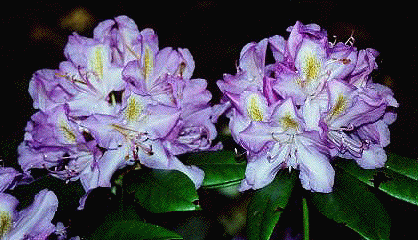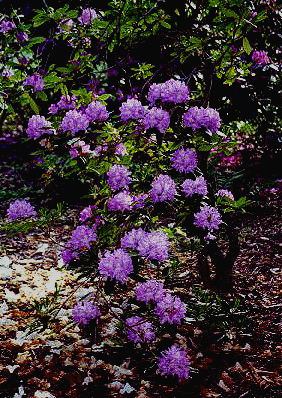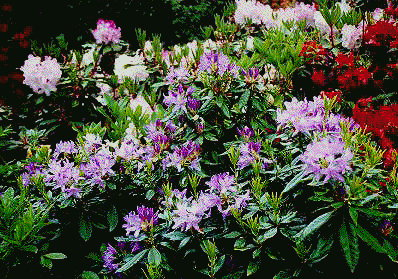 This 14 foot high ponticum came up from under the graft on the root of a large Naomi. Once it rose above the Naomi crown, it sprouted dense branches, leaves, and flowers. I chopped the intruder off as soon as I took the picture.