AXIOS - Eastern and Orthodox Gay and Lesbian Christians
---
This is the Axios site at eskimo.com
Please note that the old idt.net address is no longer valid, and the various QRD mirrors are out of date except for archiving of files from 1997 and before, which are in any case locally linked from this page.

(All former QRD links to Axios files have been locally mirrored for reliability as of August 28, 2003)
---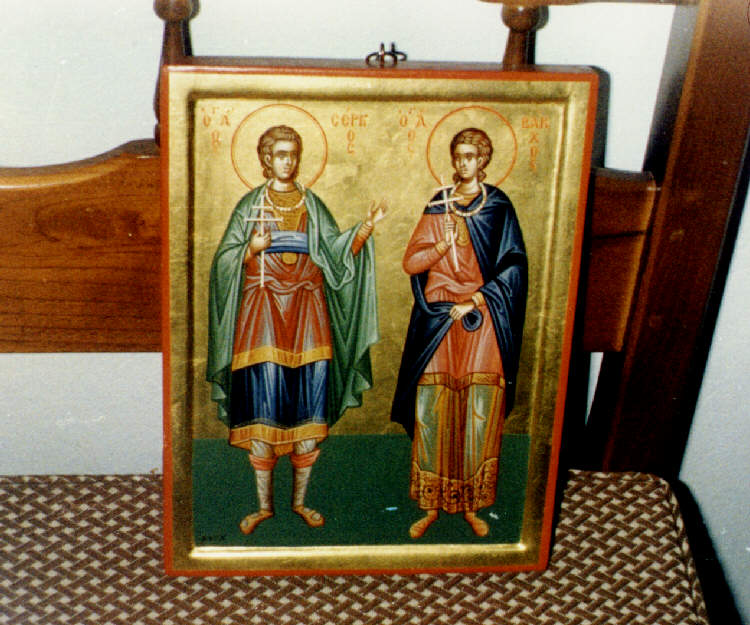 This is an icon of Ss. Sergius and Bacchus from the Monastery of Simonas Petras, Mt. Athos, photographed in 1991.
---
Please note: some of the following files are stored in zip format; if you have any difficulty reading such a file, a plain text version can be posted or e-mailed.

---
Links to Russian National LGBT Site gay.ru:
---
General Information on Axios and Adelphopoiia
Other Orthodox Resources
Other Resources
This site has been viewed
times since May 3, 2001.
There have been




visits to this page since January 15, 2002 18:58:32 EST.

Page last updated:  November 8, 2014.