Welcome to Ryan K. Johnson's Homepage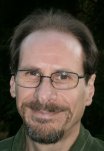 More information about him and
his movies than you ever wanted

---
Index
What's New
December 5, 2014
New British TV Reviews and a new Google search engine for the British TV site.

April 20, 2013
Norwescon 36's Let's Make A Movie workshop production, Warehouse 36.

October 3, 2012
2012 Review Special of the British TV Podcast is online.

June 5, 2012
Two new Let's Make A Movie workshop videos: Fantiques Roadshow and Steve: Portrait of a Minion.

December 27, 2011
2011 Holiday Special of the British TV Podcast is online.

November 30, 2011
Chrissy's UK Trip Special of the British TV Podcast is online.

September 7, 2011
Show #100 of the British TV Podcast is online.

May 28, 2011


ConCeption

. Our 12th anniversary Let's Make A Movie workshop video from Norwescon.

September 17, 2010
Started a Twitter feed for my podcast.

July 2, 2010
It's A Terrible Life & It Came From The Elevator!. Two new "Let's Make a Movie" workshop films, from Baycon and Crypticon respectively.

April 8, 2010
Blood in the Hall. The 11th "Let's Make A Movie" Workshop film, an over-the-top safety video about fannish etiquette.

October 7, 2009


I have started a new podcast called The British TV Podcast. Visit the official site and download the first episode.

May 1, 2009
KNWC. Our 10th Anniversary "Let's Make A Movie" Norwescon workshop video, this time a parody of a newscast.

May 31, 2008
Cult of the Giant Brain, another workshop movie, this time shot at Baycon.

March 24, 2008
31, a parody of "24" shot in two hours at Norwescon in our workshop.
Bellydance Videography by Ryan. Hire me to shoot your bellydance show.

November 25, 2007
Republican Ad. A parody commercial I made over Thanksgiving.

April 25, 2007
Manslugs! The Making Of A "Sci Fi Original" a made-at-Norwescon parody of those awful Sci-Fi Channel TV movies.

April 20, 2006
March of the Fenguins. Our seventh "Roll Your Own" production from Norwescon, shot in just two hours!

November 30, 2005
I have a DVD burner now (DVD-R format using a Toshiba RD-XS52, may not be compatible on all players) and can make copies of all my movies on DVD for a small fee.

April 21, 2005
CSI: Norwescon. Yet another movie instantly shot and produced at Norwescon this year.

April 13, 2004
Con Of The Dead. Behind the scenes of the new Norwescon "Roll Your Own" workshop comedy.

March 16, 2004
New Productions: Meltdown and Doctor Who: Death Takes A Holiday.

August 26, 2003
Ultimate Survivor Norwescon. Details on our fourth annual Norwescon workshop movie.

December 4, 2002
The 2001 Movies. Only a year late but here are three new productions from Ryan and his friends: Cellular Static, When Cows Go Mad, and The Adventioneers.
Norwescon Movies. For the past three years I have participated in a filmmaking workshop during Norwescon. Each year we produce a complete movie in just two hours! Read how.

October 1, 2001
Feature articles archive. Three years of the best articles about British TV I wrote while working for About.com.

August 1, 1999
Have I Got News For You. A new production from Ryan!

December 12, 1996
Ryan's British TV Show reviews. Over 650 reviews of British televisions shows going back over twelve years in this extensive site. Check it out!

June 19, 1996:
Copies of my movies now available to UK residents in the PAL format. See below for details.

December 16, 1995:
Ryan's Shark Page! 101 Uses for an Archie McPhee Rubber Shark Around the Office. See Sharks in Space! On Vacation! As Santa! Check it out now.

September 8, 1995:
Selected movies now have their own pages with photos and more background information than you'd ever want to know. Click on the appropriate title.
Who is he?
Ryan K. Johnson is a 48-year-old Seattle native and filmmaker. Among his many movies are thrillers, dramas, Star Trek parodies, and fan videos of Dr Who and Mystery Science Theater 3000 (see How can I get copies of Ryan's movies? below for ordering information). His interests include science fiction, movies, and anything British. Ask him about his extensive library of videotapes from England sometime. Check out his reviews. In his spare time, Ryan plays on his computer, writes, and attends meetings of The Society of the Rusting TARDIS, the Dr Who club he started 25 years ago. He also collects rubber sharks which can be seen on display.
What movies has he made?
Ryan's complete filmography:
Click on appropriate title for more information and pictures!
Click here to see Ryan's Secret Movie Shame.
How can I get copies of Ryan's movies?
All the above listed movies are available directly from Ryan on DVD although please respect his free time by not asking for every single one (he's happy to make copies of the MST3K movies, Doctor Who and The Pepsi Generation). Everything else is negotiable. I can put 2 hours of material on a disc, and generally $3 covers the cost of the discs and postage within the United States, and US $5 for overseas.
For mailing instructions or more information, e-mail Ryan at rkj@eskimo.com
What is the Society of the Rusting TARDIS?
The Society of the Rusting TARDIS (SotRT) is an informal gathering of people in the Seattle area who enjoy British television. It started in 1985 as a Doctor Who video group (hence the name), but the lack of new Dr. Who programs in the last several years has caused the focus to gradually shift. There are also socials, where, without the distraction of videos, people can actually converse. More information can be had by subscribing to the Rusting TARDIS electronic newsletter edited by Jeff Stout. To be added to the mailing list, send email to onan@eskimo.com.

---
Links
British Media
Other Media
---
Comments and suggestions to rkj@eskimo.com Ryan K. Johnson Seattle International Films December 5, 2014