La Posta de Mesilla (Special Photos Page)
2410 Calle de San Albino
Mesilla, NM
(575) 624-0313
Important Notice:
Steve's Gastronomic Home Page has moved to okgourmet.com , and any new reviews or updates can be found on the new web site.
Click here for the latest version of this page on okgourmet.com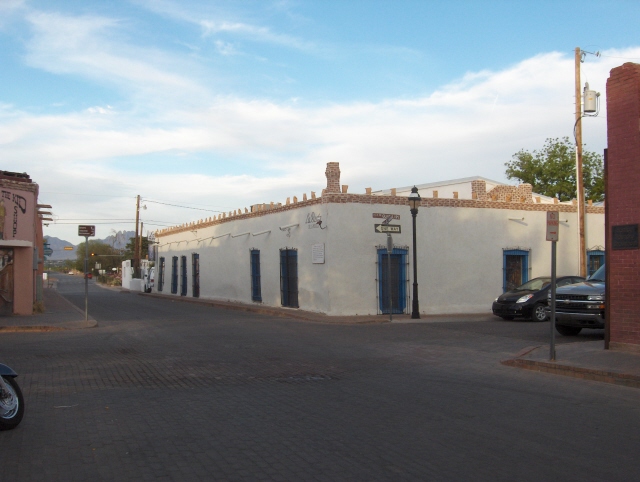 A View of La Posta Restaurant from the plaza in Mesilla, New Mexico. The Organ Mountains are in the background.
The building in which La Posta is located is one of the most historic sites in southern New Mexico. Once a complex of buildings that included the Corn Exchange Hotel and stopping place for the Buttefield Stage Coach LIne, La Posta Restaurant has been operating since 1939. The former group of buildings have been combined into one large building that houses the restaurant and several gift shops. Although most people will want to try the food, people can also come just to see the history and architecture of the building.
My review of the restaurant can be found here: La Posta Review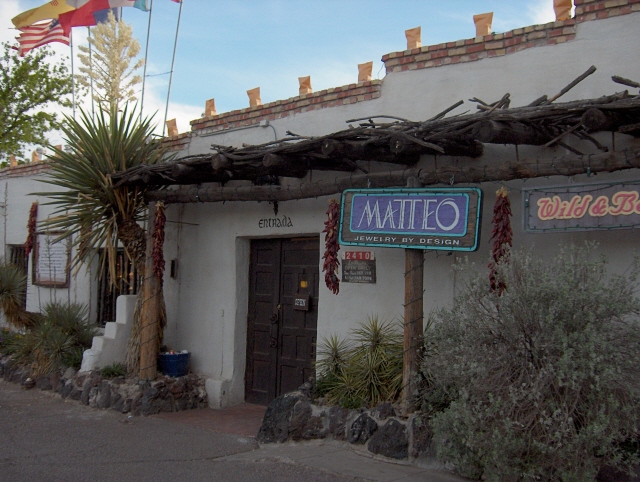 The entrance to La Posta is on the east side of the building next to the parking lot. During busy periods patrons may need to look for parking along the surrounding streets.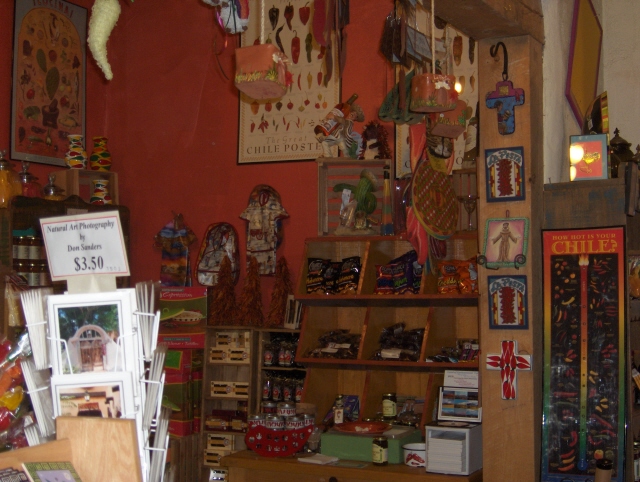 La Posta's gift shop sells salsa from the restaurant. A jewelry store and other shops are also located in the building.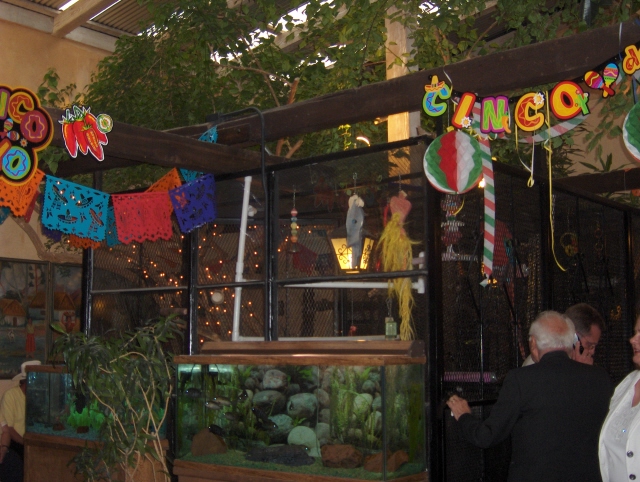 Customers wait in the lobby for tables to become available. Formerly an open air courtyard, the lobby is now enclosed but keeps its outside feel through its trees and a large bird cage.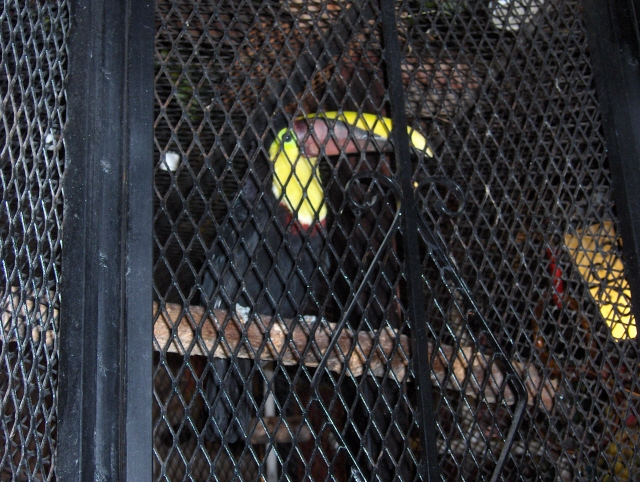 This guy may be thinking all these people have come to see him!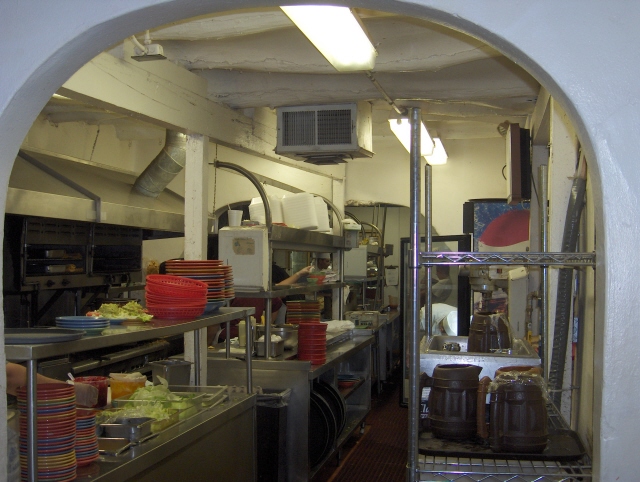 Patrons who sit in one of the south dining rooms pass by the kitchen on the way to their table. It seems to be a full time job just getting the orders of guacamole ready (seen on the left).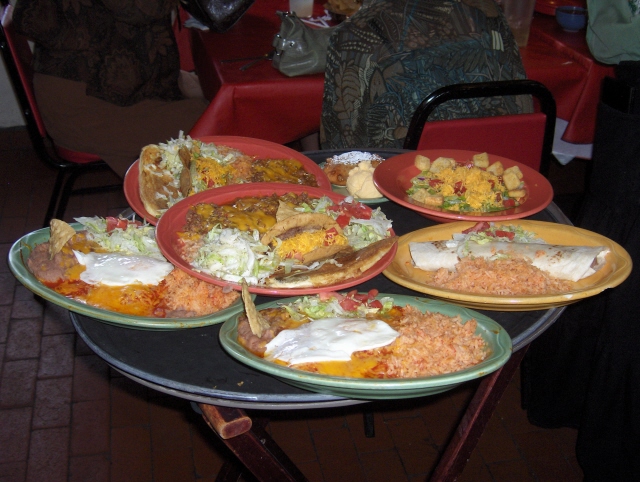 Dinner arrives for one table. The plates on the far left and in front have red enchiladas with egg on top.