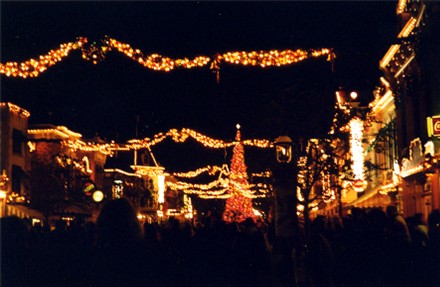 Disneyland's Main Street was all decked out for Christmas.
It made a special place even more magical!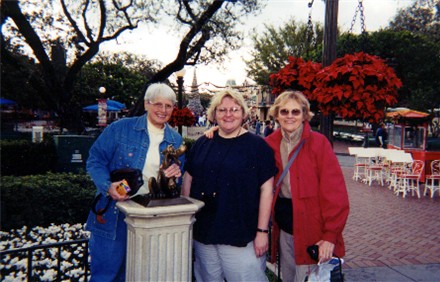 Ruthie, Shirley, and Mary Ann in the Magic Kingdom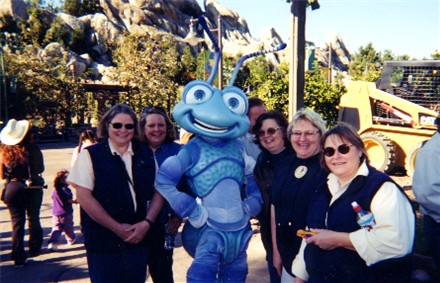 Flick poses with Snooz, Karen, Liz, Shirley and Carol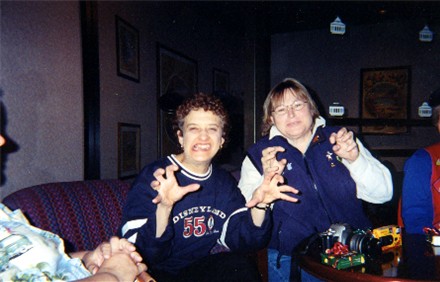 Robyn and Carol prove that they are now Tigers -- not Hippos!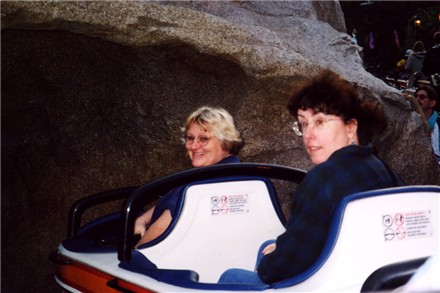 Shirley and Joanne about to brave the icy slopes of the Matterhorn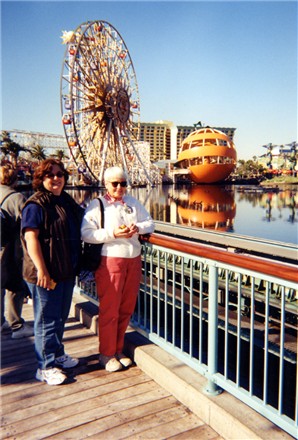 Liz and Ruthie at Disney's California Adventure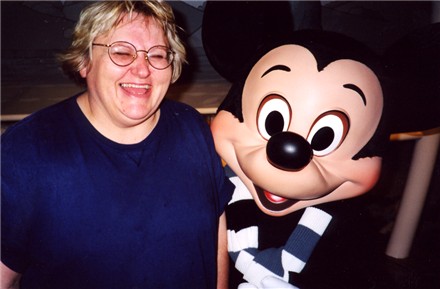 Shirley in hysterics because Mickey's ears kept whapping her in the head!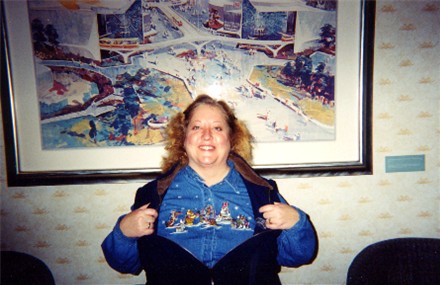 Janis modelling her new shirt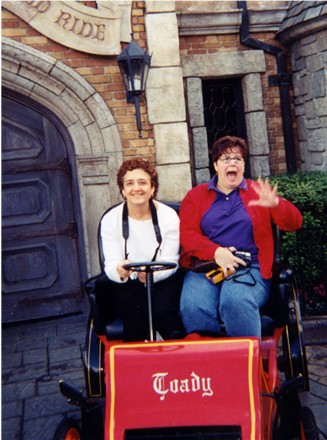 Robyn and Susan testing their newfound Tiger skills on Mr. Toad's Wild Ride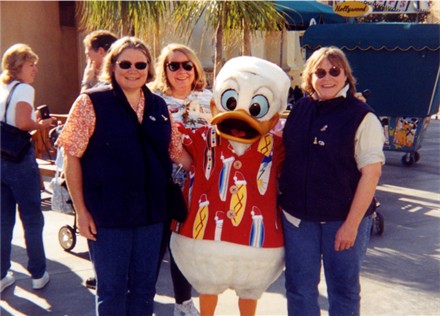 Snooz, Karen and Carol meet a vacationing Donald Duck at California Adventure

Of course, it wasn't all unstructured fun and games
as you'll see on the next page
---