Decision Maker
---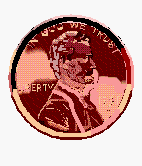 From The Many One.
Computer-Based Leadership Training
Does your organization have trouble making decisions? Do you hold a position of leadership? Do you wonder if your quality program or other strategy is leading to effective and efficient actions? Do you want fewer meetings and more effective work teams? Then this easy-to-use, menu-driven software will benefit you.
Smart database, with deep knowledge
Object-oriented editor and smart reports for 14 situations
Fuzzy logic allows "drill down" on area of interest
Decision tree shows why a question is being asked or a conclusion drawn
Advanced, fifth-generation inference techniques
Chart efficiency, participation, and risk. Determine if autocratic, collective or group process is desirable.
Designed for HP LX Palmtops. Also DOS 3.3 CGA VGA EGA. Priced as low as $49.95.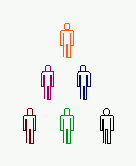 [Icon] [Case Study] [Decision Tree] [Search] [Acknowledgments] [Map]
---
Mighetto & Associates - 1260 NE 69th St. Seattle, WA 98115 - (206) 525-1458 voice and fax

mighetto@eskimo.com - Internet email address

mighetto@compuserve.com - Internet email address or 72154,3467 from within Compuserve

http://www.eskimo.com/~mighetto/ - last update of this Java loading page: 20 March 2001.