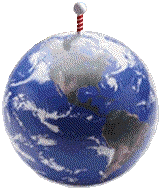 FastFish at the North Pole,
Hosted by Matthew L. Wirkkala.
Welcome to my Web-site!

Some pages may be under construction!!!

This site best viewed with:

Microsoft Internet Explorer





Matt's Guide to FastFish

(includes site-map, viewing tips
version history, notices,
and credits)
Also view tested with:

Netscape Navigator






Now Featured:


For more info, send mail to:
Matthew L. Wirkkala
"mwirkk@eskimo.com"


The FastFish
site hosted by:


Or, send me e-mail to my workplace at:
"mwirkkala@walldata.com"
Please update your address book if you've used:
"mwirkkal@walldata.com" or
"mwirkkal@salsa.walldata.com"

Wall Data Incorporated

... and powered by : Apache

FastFish web-site founded:
19 December, 1996 ...
... and last modified:
29 July, 1998.
Best experienced with



CLick Here to start.