This web page, including the hit counter, is designed to work with all web browsers, both text and graphical.


---
Please Note: The location of the 2006 event is St. Petersburg, Florida. It will not be held at Sawmill. See the Eagles website for details and registration.
---
Eagles Wrestling Club
Wrestling Weekend
March 10-12, 2006
Information & Registration Form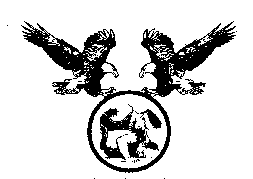 Eagles

Wrestling Club

Wrestling

Weekend and Tournament

March 10-12, 2006

For the latest information and registration, check out the Eagles' online registration form.

For pictures from my Florida '83 trip, click here.
Click here for pictures from Sawmill 2002.
This Sawmill Wrestling Weekend web page has been viewed





times since December 5, 2001 19:56:00 EST.
Page created: December 5, 2001
Last modified: December 23, 2005