South Carolina-Florida and Sawmill 2002 Ride
No Frames? No problem. This web page designed to work with



Any Browser, Any System, Any Time.
For more information, see the Best Viewed With Any Browser campaign link.
Click here to go to the Sawmill Wrestling Weekend information page.
Getting ready before the ride -- Nassau County, NY, Jan/Feb. 2002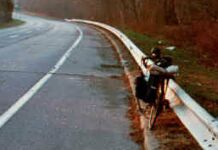 L.I.E. service road, Westbury, NY.
SC-FL '02 Ride to Sawmill Wrestling Weekend
In 1983, this was the 1000-mile point of the ride and it was warm, in the 70's and 80's. In 2002, it was about mile 300 and about 50 degrees, not the weather I'd expect for Florida but warmer than frosty South Carolina.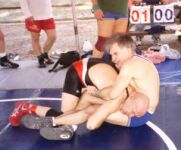 Arrival at Sawmill Campground on Thursday
, perhaps the first one there for the wrestling weekend.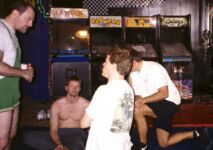 The submission wrestling clinic while it was pouring rain outside.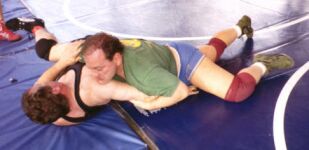 ---


Click here to send me comments on this web page.
This page has been visited Can't open count data file for Reading: No such file or directory Can't open count data file for Writing: No such file or directory System doesn't support file locking: Bad file descriptor




times since March 9, 2003 03:54.
nickz@eskimo.com

Page created:   March 8, 2003
Last modified:  March 9, 2003