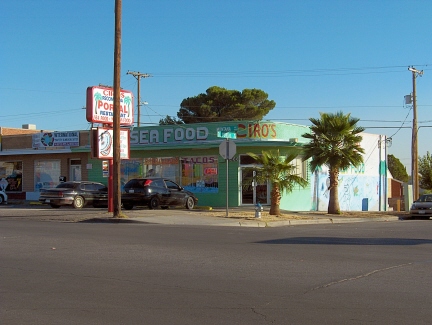 The differences between the various Ciro's locations are slight, so the other reviews would probably serve for this one as well.

I tried this location for breakfast, ordering Huevos Rancheros. Although they were not as good as some I have eaten in other restaurants, it is hard to find bad huevos rancheros in El Paso, and this was no exception. These were covered with red sauce and green chile strips. A side of chilaquiles was served (tortilla strips in red chile) that were a good touch, but not enough to make up for the fact that the eggs were not quite up to par (I thought they were slightly overcooked, and the red sauce was not very flavorful).

I have limited comparisons, but I thought other restaurants served better breakfasts, including Mike and Ana's and Elmer's.