Cruising Log of the Murrelet
>
#11 MAC26X BOATS ARE NOT FOR OCEAN PASSAGES.
[First Page] [Next] [Prior] [Last]

The Hunter 260 and many other vessels that are
interior designed, rather than ocean designed,
may not be "bad sail boats". A bad sail boat is one that dissuades those new to boating from sailing all together.

.

www.onpassage.com is the largest and most comprehensive website for cruising yachts worldwide. It provides everything the cruising yacht requires all on the one website such as weather forecasts and Tropical Storm warnings.

Contrary to marketers of lesser vessels who like to say otherwise, MacGregor Yachts is a builder of ocean sail boats and not a builder of boats meant for the first time purchaser. Boats like the Hunter 260, which competes with MacGregor Yachts latest 26 footer, are meant to attract purchasers that are new to boating. The notion that "the interior design is what sells a boat" (rather than superior engineering) is a notion Macgregor Yachts did not subscribe to with the Mac26x. These are attractive to purchasers who have owned other boats, often larger boats, retired military and those with aerospace engineering or mechanical backgrounds. Many profesional captains prefer to own Mac26x cruisers and as discussed below will say so. It is not correct to call the X a weekender, second home boat, water RV or placeholder. For many the X will be the only boat they choose to own.

Because a displacement monohull under 38 feet will never provide the luxury of adequate speed, these designs - when judged by modern standards - represent the worst of new models today. MacGregor Yachts referred to these boats as turkeys in its marketing materials for the X. Can a sailboat that is restricted to less than Beaufort 7 (30 knot wind conditions) really be called a cruiser? These are lake boats or buoy racers and not ocean cruisers. A new or like new Mac26x is big enough for deep-sea sailing, yet they are small enough and light enough to be trailored to inland lakes unaccessable to most cruisers. They are fast under motor power when an emergency requires that. Hence, they are fit for all waters.

To search this site enter a word or phrase below:
---
"Most experienced sailors agree that it is rarely the vessel that fails in a crisis, but rather the crew. A trailerable sailboat can ride out a storm at sea just like a larger vessel, and, in some sea conditions, you might even be better off with a light-weight boat than with a heavy displacement yacht. I don't want to be at sea in a severe storm in a trailerable boat any more than I want to be there in any vessel. But, given good seamanship and safe boat handling, the trailerable is just as safe as the larger yacht."


Christopher Caswell in 1982
Trailerable Sailboats, pg 15
---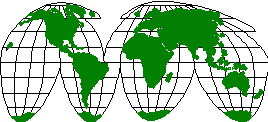 Owing to "focally ruptured gangreous acute appendicitis", I spent the better part of January 2001 arguing about this (the Mac26x is fit for all waters), rather than sailing or working, and have 80 pages of emails as well as several magazines and books on boat design involving the subject. According to Sea magazine (April 2005) "California's coastline is not particularly trailerboat-friendly - the areas where you can take small or trailerboats are limited, so it also would stand to reason that boaters would be heading to inland lakes and rivers in droves." But MacGregor Yachts has always oriented its products for world-wide coastal ocean and not just Califorina sales. The manufacturer believes that a 26 footer is too small to hold enough gear and supplies for passage. However, at least one Mac26x dealer considers ocean passage to be within the boat's design parameters and in 1999 more that a few Mac26x vessels made the trip from Crandon Park marina on Miami's Key Biscayn or nearby to the Bahamas. At least one Mac26x yacht made the trip from the city marina at Garison Bight in Key West to the Marquesas and on to the Tortugas. The 1000 mile coast of Florida has been sailed by a Mac26x. And two Mac26x cruisers (from Bellingham and Everett) were outfitted for an Alaskan inside passage (over 2000 miles) following the Cassiopeia in that regard. Those who find the ride of a light displacement under 30 foot sailboat preferable in ocean swells see its potential as a long-distance passage maker. This is demonstrated by reports that MacGregor Yachts receives many unsolicited requests for sponsorship of expeditions involving Mac26x ocean passages and by the consideration given to adding a platform (as discussed above) which would be used for storage during an extended cruise. It is also a favorite for chartering at blue water destinations such as the BVI, Bahamas Malaysia, Spain and Belize.
In 1973 there were 46 boatbuilders in Costa Mesa California and 24,000 boats were produced. A year later that number shrank to 22. Today there are less than a handfull. Nonetheless Costa Mesa California remains a Mecca for boat owners, a sacrid historical place to any who ever owned or dreamed of owning an ocean going sailboat. Westsail, Islander, Flicka, Crealock, Dana, Columbia & Lancer, Cal 20 and Cal 40 and Erickson all have historical ties to the city. And if you consider colaborative efforts, the list is even larger.
Costa Mesa is in Orange County and there were close to 100 boat builders in Orange County in the mid 1970s. Hence those who have or had interest in Santana, Schocks, I-14s, Sabots and Thistles, Penguins, el Toros and Lidos, which were all produced in the county, should be interested in Costa Mesa.
Designs from Bill Lee, George Cuthbertson & George Cassian, Bruce Farr, C. William Lapworth, and Shad Turner were built in the Costa Mesa community. Today, builders such as Dick Valdes and Maury Threien, who founded Columbia Yachts, have long gone and the Mecca today is threatened by redevelopment. Only Westerly Marine, Jenson Marine and MacGregor Yachts remain.
Yet there is hardly a serious sailor that doesn't know about Alamitos Bay - thirty miles from Meca, where some of the 1,960 Cal 20s are raced. Or about surf city, Marina Del Ray, where Coasta Mesa clan boats are prevailent and ready to take their owners to Catalina Island and beyond.
Most sailors are aware of the Costa Mesa built Cal 40s that in 2005 completed the 100 year aniversity Transpac, a race to Hawaii that has been run regularly since 1906. The Cal sailboats are among my favorites and several hundred ply the waters Murrelet cruises most frequently (the Waters of British Columbia and Puget Sound). It has been 25 years or more since the last one was produced.
I blame the east-is-the-least-coast for sailors for the failure to produce more. The vessels were originally called Lapworth, later California, then shortened to Cal. Most were produced in Costa Mesa at Jenson Marine, but some fine Cal vessels were also produced in Canada after Punta Marine purchased the sailboat line, moved production to Florida, and then to Massachusetts, milking the fine name of the vessels into bankruptcy. These vessels angered more than a few on the race courses. The Cal 20 dealers used the Swiftsure Lightship race in the mid 1960s to showcase the boats planing speed and surfing ablity in 12-foot seas. Shirley Hewit, founder of Fleet 13 in the San Juans documents reports of 14 knot speeds in the July 2006 48 North.
A company in Rhode Island (Compton Yachts) revived the line in the 1990s but I speculate that there was more interest in convincing the boat buying public that the line was inferior than in making it successful. Al Naime, currently of Ferndale in Washington State, produced the vessels from 1962 until 1979 in Vancouver at Calgan Marine and there is hardly a marina in Washington state or BC Canada that doesn't have one of the Calgan or Jensen built vessels moored there. I believe that the ocean spirit of the Cals lives in the vessels still produced on the West coast, in particular those at the Costa Mesa Macgregor plant.
A review of the vessel on the right and the vessel on the left demonstrates the close relationship shared by Costa Mesa bilders. In 2006 we summer moored Murrelet at Friday Harbor, San Juan Island. We were pleased with the fleat of Costa Mesa builds moored with us. The vessel to the right is MacGregor Yachts attempt at a classic design. The one to the left is a either a Westerly Marine or Pacific Sea Craft Flicka. Both boats have similar bow embellishments which were standard on both boats. I have been told that Pacific Seacraft employees and MacGregor Yachts employees freely changed employers depending on demand and there continues to be questions regarding who followed who and who inovated first.
Few know that Genuine Risk (a canting keel maxi), Pyewacket (a waterbalasted maxi), Beau Gest (a TP52) and Magnitude 80, three of arguably the fastest monohulls on the water, were unable to break the record of the Costa Mesa built Joss, a 65 footer until 2007. Costa Mesa has claim to one of the oldest unbroken records in ocean racing, the Marina del Rey to Puerto Vallarta race which is run alternate years from the TransPac. Macgregor continues to win for Costa Mesa, most recently in the split rig class. May city officials preserve the history and the importance of this city for boat building somewhere within the shopping centers now planned.
As demonstrated by the math in the following applet the Coasta Mesa built Mac26x vessels were meant for ocean use. Hold your mouse over the words and fields for explanations.
See http://image-ination.com/sailcalc.html for comparison to other sail boats.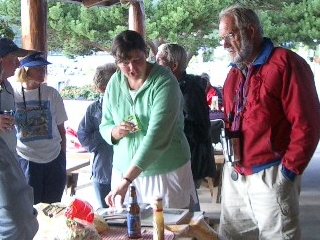 But some do not consider a trip across the English Channel, which is done by Mac26x boats, or a trip from Key West to Cuba, which I would like to do, or even circumnavigating Vancouver Island, to be an ocean crossing or passage. There is consensus among Mac26x owners that the boat was designed for coastal ocean cruising (something mistakenly believed to be less dangerous than ocean crossing). However, the uninitiated find even that hard to believe owing to boats such as the Hunter 260, which is specifically limited by the manufacture's rating to inshore use. The Hunter 260 CE Classification is C, designed for voyages in coastal waters, large bays, estuaries, lakes and rivers where conditions up to, and including, wind force 6 and significant wave heights up to, and including, 2m may be experienced. The Mac26M is similarly limited as is the Odin 820. The Mac26m and the Odin 820's because of the extra layer of fiberglass (in comparison to the Hunter 260) are potential offshore cruisers. Owner experiences in rough water over time may encourage their manufacturers to upgrade the clasifications. As the quote at the top of page 6 indicates, there is growing recognition that modern water ballasted designs do well in rough conditions. Macgregor Yachts has long endorsed the Mac26x for heavy weather racing. The X cruisers have always been manufactured marketed, and reviewed as ocean sailboats with equivalent CE Classification B. Owing to off centerline water ballast and the hard side chines and rigging, X cruisers have a relatively high angle of vanishing stability (exceeding 115 unballasted and 140 with water ballast) and are worthy of offshore classification. The only difference between a B classified vessel and one with the highest A rating is that the vessel must be largely self-sufficient. An X equiped with modern space saving electronics and water maker is worthy of that highest rating and could be expected to make passage faster than a Hunter HC50
Short of global circumnavigation the definition of ocean crossing/ passage is disputed. But trailer sailboats have circumnavigated.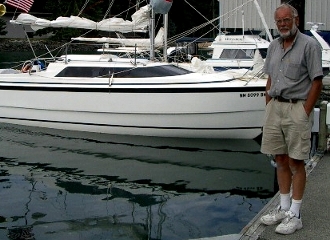 Edward D Mitchell edm32@juno.com, an early Mac26x owner, remembers a MacGregor engineer saying that "if a person wanted a blue water passage maker they should buy something like a [20 foot] Pacific Seacraft as they were designed for that." That isn't actually true. The Flicka style vessels were designed for fishing and are outfitted for ocean crossing. According to Mitchell the engineer "went on to say the 26x was designed for short cruises on the ocean and since you must be ready for what ever comes when you are anywhere on the ocean, it was designed to take what was thrown at it. The main question being what the crew could handle."

I met a couple who survived a hurricane in a Mac25. The boat did fine but the crew did give up sailing for a few years after the episode. So I think Mitchell's quote reflects the philosophy of the manufacturer.

I have been asked many times for proof that the Mac26x can, with suitable crew, be considered ocean worthy. Until November of 2001, I was unaware that proof (outside of the mathematical ratios) existed. Any debate on this is academic owing to the storm during the 1998 Hobart race. Close to 60 had to be saved during that race and 6 died. But a different race was taking place at the same time. The flat, thin, planing, water ballasted, center boarded extreme sailing machines took the exact same storm arguably at about the same place and did so without undo problems and single handed under sail!

I really do not know how Macgregor Yachts keeps quiet about this proof. The center boarders were on a beam reach and the Hobarters were beating. Which is harder in rough seas is the only thing that can be debated. The facts solidly support our kind of cruiser as superior in rough sea. The Mac26x limit of positive stability is about 115 according to the manufacturer. I believe from reading transcripts regarding the Hobart deaths that gear storage impacts that stability. The transcripts indicate that boats with "stability index of 110" are grandfathered but that new Hobart boats require 115. It appears that Mac26x cruisers are more worthy of blue water racing than many boats currently doing so.

A boat with 110 stability can not be knocked down by wind alone. However, all vessels can capsize in sufficient sea conditions. In 2004, an attempt to require a mathematically computed 128 limit of stability in ocean racing designs was orchestrated by those with vested interests in TP52s. In a stunning defeat, the grand prix (GP) Rule Working Party (RWP) rejected mathematically derived stability requirements.

The GP RWP did this to support movable ballast designs. Today stability tests for off shore monohulls are performed, not by mathematics, but in test pools where the sailboat must be righted after a capsize simulation. Overnight the TP52s were made obsolete because they adhere to 128 and higher mathematically derived stability ratios. They do this with keel attached weight. Weight that makes them slow when there isn't enough wind to carry them to hull speed.

In a mater of months after the GP RWP decision, Mac26x production in Australia began by a company known for its Sydney Hobart work, and a new British powersailer was launched. The British powersailer was followed by a Swedish one, the Oden 720, to complement the German Oden 820. By 2007 power sailers were proven blue water cruisers. The youngest sailor to cross the Atlantic solo did so in the British Powersailer Tide 28 Cheeky Monkey. As demonstrated by inappropriate meddling in a drunken boater's court case, the Mac26x movable water ballast design had been a target of those with vested interests in TP52s. I believe TP52 supporters deliberately disparaged movable ballasted vessels of any kind and the Mac26x in particular. The perceptions of the Mac26x in the sailboat ocean racing community are becoming more and more favorable owing to the GP RWP rejection of TP52 design notions.

In a stunning development forever altering perceptions of seaworthiness coming from external keel attached weight, the Austrailians encouraged their bronze Olympic medalist to sail the Bass Streight of Hobart fame in a Laser. The Chis Caswell of 1983 must have secretly cheered - his quote above being demonstrated as wize. But the Chris Caswell of 2005 objected to the publicity Blackburn obtained for demonstrating that ocean crossing in a small boat need not be considered dangerous given modern weather reporting and speed. Today, allmost all ocean crossings are done with chase boats, those being the flotila of racers or others who, like Columbus and his sail to America, know that there is safety in companion vessels and in experienced crew but unlike him can now benefit from accurate weather prediction and speedy designs.

Hence, I think some one will eventually sail a Mac26x from SF to Hawaii as part of a flotilla of larger and other vessels perhaps under the leadership of a company like The Moorings or from Vancouver to Hawaii or in the biennial West Marine Pacific Cup which specifically allows water ballasted vessels as small as 24 feet. There may have been a Mac26x ocean crossing from San Diego to Hawaii but I have been unable to confirm this. It is important to note that Mac26x boats are already in Hawaii and other blue waters, with other long distance pocket cruisers such as the Flickas and Danas from Pacific Seacraft, having avoided ocean passage by being shipped in cargo containers.

This is how the Executive Director of a national development program in the Republic of Kiribati got a fleet of Mac26x cruisers to the Marshall Islands where they were used for transporting medical and dental teams and supplies and were routinely sailed 500 miles from the Marshall Islands to the Republic of Kiribati. The director, shane@moonrakerdevelopment.com holds a merchant marine license, has a hundred-ton ticket, has sailed the world in many vessels including Columbia's and Catamarans, owned a Mac26x and in 2002 indicates he would like to purchase a used one - probably regretting the sale of his first. He is a real fan of the cruiser and has sailed them in rough conditions and nothing broke. It is that kind of praise that makes me question those who claim the Mac26x is not a blue water cruiser. For a crew of two it may be the ideal blue water cruiser. The vast majority of voyaging boats are crewed by couples. While the use of the capsize risk ratio can exclude multihulls and TP52s from consideration, , it is very hard to define "blue water" so that it excludes Mac26x sail boats from at least consideration as true blue water cruisers.

The capsize risk ratio was developed after 15 died in the 1979 FastNet. The ratio was designed to penalize boats with a large beam for their high inverted stability and light boats for their response to large waves. Values of 2 and below are ocean passagemakers. Robert Perry, a well known boat designer who favorably reviewed Macgregor's 26 foot sailboats, has adobted some of Roger Macgregor's concepts. When I interviewd Perry he was just finalizing the design of the Flying Tigers. These and the August 2006 splashed Far Harbour 39 are meant to be transported in cargo containers as the Macgregor Yachts are. The FH39 is intended for use by voyaging couples who may wish to protect their investment by economically shipping their vessels rather than make passages that require lots of work or lots of expensive fuel, insurance and repairs. These 39 footers have beams that are one inch larger than the Mac26x and get much of their stability from sharp side chines. They also use aluminum masts, which can be jury rigged if broken - unlike carbon fiber masts - and the masts are deck stepped allowing them to be dropped for weather as well as shipping reasons. .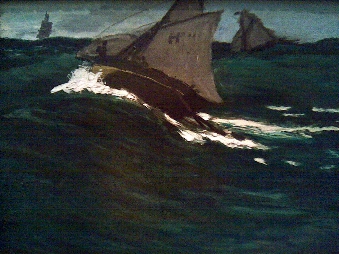 For over 25 years amature builders and beginning yacht designers have been trained in the US to accept the notion of a trade off between sea worthiness, comfort, performance and cost. This notion is prevailent on the east coast of the United States but has been rejected by much of the rest of the world. The notion allows architects to rationalize vessels that are marketed for crossing oceans but do not pass the capsize risk ratio. An ocean race boat, to get 60 percent of the performance of a buoy racer, can get only say 25% of the seaworthiness needed for a bluewater cruiser is the argument. But what is a bluewater cruiser?
The only historical reference for the term "blue water" is to a 55-foot Alden ocean racing schooner that was named Blue Water. She is just as famous as the Brilliant, a 61 footer that sails the Carabian out of Mystic even today. Both were built pre 1950. The term bluewater was not used during the age of commercial sail. It is a recent term used for marketing. The current day ETAP 26i is marketed as a "rough and ready" bluewater cruiser. She is about 1 foot longer at the water line and 1,000 lbs heavier than an X.
The notion of what makes a good bluewater cruising boat must be tempered with the fact that until July of 2006 no one to my knowledge had ever defined bluewater. In July of 2006, Ann Hoffner in Saling Magazine (pg 53) defined bluewater as meaning "that you are truly out of sight of land". This definition is interesting in that it explains why more boaters on the east coast of the US consider themselves bluewater experienced. On the east coast the land is flat and owing to the curvature of the earth in as little as 4 nautical miles the east coast US sailer would be out of site of land. On the west coast the hills and mountans may be visible even after a sail to Catalina island (a common weekend trip for a Costa Messa build), which is more than 10 times that distance. Sailors should see that the term bluewater has little meaning. There is a definition for the word seaworthy and I think most feel that a blue water cruising boat is a seaworthy boat.
The problem with that is that the definition of seaworthy involves crew competency. A boat that is seaworthy when she comes into port, then is crewed with lubbers (those who only know life on land), will not be seaworthy when leaving port - by definition. Likewize a boat originally intended for lake only use, when crewed by competent patient seamen, can circumnavigate the globe. John Kretschmer, in a July 2006 Sail Magazine article, states that the perfect bluewater boat is a work in progress. This statement is suitable given that crew competency changes during the duration of a voyage and during the life of her owner.
This puts the whole Category A, B, C, D thing into the realm of bad marketing. I mean if you assume that Category A means blue water, Category B means that but not self sufficient and then put lubber crew into the boat without training you have done consumer harm. The marking is a crutch that is misleading and potentially harmful is the point. What Category A really means is more expensive than Category B, and what Category C means is less expensive than Category B. There is no real meaningful connection to seaworthiness. A life raft or boat is by definition Category A. Dr. Alain Bombard, a French scientist, proved that life rafts should be designated category A in 1952 when he made a transatlantic passage to Barbados from Las Palmas in the Canary Islands. He did this 3000-mile 65 day voyage in a 15 foot Zodiac inflatable named Heretic, surviving on raw fish and small amounts of seawater. Most competent seamen would prefer to cross an ocean in a Mac26x than in a life raft. The Mac26x meets many preferences for that kind of work.
Sailors such as Kretshmer want solid glass down south with extra glass at stress points and they avoid cored hulls. They require topsides that are immune from rain leaks and bonded to the hull. They seak stiff hulls with longtitudinal stringers instead of just molded in liners, bulkheads and furniture pieces. They want internal rather than external fin ballast that is integral to the hull. They spend any extra money on new furling systems. Especially required is a "builder with a conscience and a phylosophy.. they've translated into a process." Macgregor Yachts excede these requirements. In addition a ballanced hull that holds course without human intervention even upwind, an interior that works, a means of going forward safely (like through a bow hatch) and the ability to ground without damage coupled with a kind sea motion when underway and speed to avoid storms is valuable. The X and the M are worthy by all criteria. The offshore pocket cruiser potential of the Mac26x was recognized as early as 1997 by Offshore Magazine and continues to exceed expectations. In addition, features such as twin transom hung rudders and water ballast are recognized as valuable today on Ocean 50 and Volvo 70 racers. A two rudder boat will handle better and be faster in hard-reaching ocean conditions and water balast provdes a better ride eliminating much of the slamming problem on fast moving sailboats. The advantages of solid flotation can not be underephasized. The X and M have lifeboats build into them through solid flotation and water ballast tanks that could be filled with air for addtional flotation.
While crew can make an otherwise unsuitable TP52 race boat worthy of ocean crossing, MacGregor Yachts is the only builder/designer that I know of that points out that high costs may not be related to seaworthiness or performance or comfort but rather to inefficient production and design. Ted Brewer's notion that comfort is determined to a large extent by size ignores the fact that most US consumers would prefer to cross the country quickly in an air conditioned sports car than more slowly in a HumVee. Larger does not mean more comfortable on the highways and it doesn't on the water either.
Ted Brewer in Good Old Boat March 2005, stated that boat designers in the 1950s through 1970s, himself included, were influenced by ocean racing design rules. These rules ignored the advantages of fractional rigs because there was a rating advantage in going with a smaller-sail-area mast head arrangement. His controversial article claims that vessels designed in this time period were purposefully under canvassed for ocean-racing-rating advantage and that Genoas became popular because they represented a way of getting more suitable sail area on these designs. Genoas provided a loop hole in the design rules in other words. A Genoa is usually 50 percent larger than the standard jib for that vessel.
Today many view mast head sloops as ocean crossing vessels and fractional rig vessels inappropriate for that work. But there are no physics supporting this belief. Mast head sloop rigging is an artifact of ocean racer design rules and nothing more because a fractional rig sloop can assume mast head configuration just by reefing. Furthermore, Brewer states that - in the absence of the design rules - there will be a trend to smaller head sails and larger mains (like on the M). His statements are based on old head sail technology, however.
Prior to 1999, head sails on rollers did not include necessary reinforcement so that they could be rolled in further than jib size. This meant that it was easier to reef the main when conditions warranted that. Because head sails like those standard on a MacGregor Yachts can be rolled to storm sail size, they are easier to reef than the main. This is probably true on most sloops with roller reefing (as opposed to furling) systems. They also can be rolled in while tacking and backed out again so that there is no disadvantage (in comparison to a jib) in maneuvering. Brewer in Good Old Boat August 2005 argues against roller furling head sails in smaller offshore yachts. He challenges his readers to disagree, which I now do.
The added weight aloft of the roller mechanism is minimal (about the amount of a pulley). There is no problem there. Rolled head sails can be removed from their stays just as a sail using a tuff luff is. It need not remain on the stay as Brewer implies. In fact, sailors now know to remove the sails from the rollers even when in port during storms and hurricanes. The owners manual for the Mac26x instructs operators to drop the mast in extreme conditions. This is analogous to chopping down masts which captains would order when caught in extreme conditions during the days of commercial sail. This valuable heavy weather technique is not available to a vessel with a keel mounted aluminum mast. Deck stepped masts are superior when such mounting allows the mast to be dropped.
The only potential disadvantage to a rolled Genoa on the Mac26x is that when the Genoa is rolled in to a smaller size there might be a decrease in performance. However, a rolled head sail is like a vertical batten, its performance might be better in some conditions and often reduced performance is not a concern when the objective is to depower anyway. The Tape Drive sail currently on Murrelet has padding in that virtical batten so that its shape is proper even when partially rolled in. The idea that a storm jib can be positioned low to the deck is silly when you think of sea spray that requires the storm jib to be raised anyway. Macgregor Yachts instructs its operators to use the rolled Genoa as a storm jib.
Brewer does make interesting points about plugging the aluminum mast on both ends and not installing inner halyards. The air trapped inside the mast prevents some vessels from turning turtle after a capsize. However so does side floatation and ocean worthy freeboard, like on the Mac26x.
Brewer, spends some time explaining the difference between a cutter and a double headsail sloop in his March article. This discussion has high value for Mac26x owners and those considering ocean crossings. He argues that there is safety in having a second head stay and that combinations of the double-head rigs are desirable in heavy weather. If the single head stay gives way the mast could be lost unless something like a solid boom vang has been mounted. Sailing downwind under small twins in heavy weather is how Trekka navigated the California coast in heavy sea.
Regardless of ocean passage design considerations there are very few blue water destinations that can not be reached by trailering and containering a Mac26x.
[Home] [Decision Tree] [Deep Knowledge] [Acknowledgements] [Map]
Cruising Log of the Mariah Wind
Cruising Log of the Bella Donna
Crusing Log of the ForeverGreen
Updates at WordPress Blog Site
mighetto@eskimo.com - Internet email address
mighetto@compuserve.com - Internet email address or 72154,3467 from within Compuserve
---