Murrelet cruised up the east side of Vancouver Island in 2002, stopping at Desolation Sound, Octopus Islands, and Port Hardy. In 2004 we trailered the boat to Port Hardy, cruised around Cape Scott, and anchored in Winter Harbour and Quotsino Sound.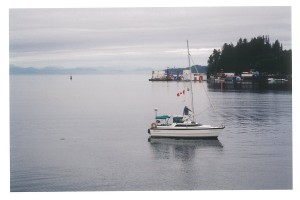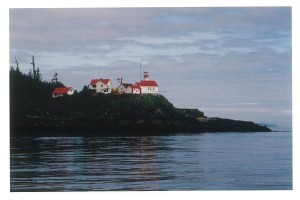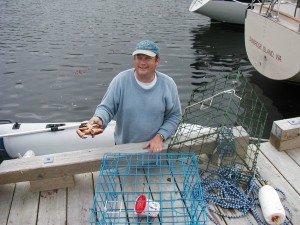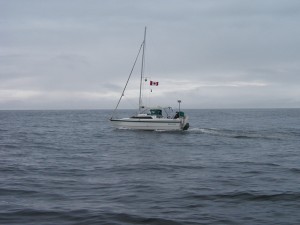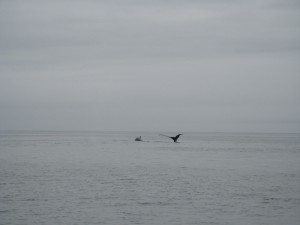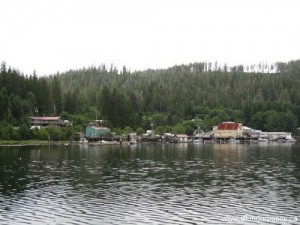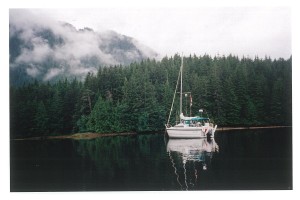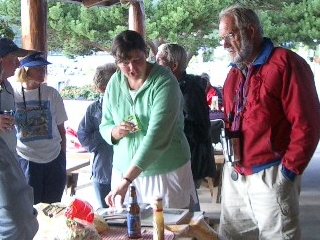 Cruise Notes
Murrelet is modified from factory stock in many ways (from a half reef point in the main to autopilot and radar) but the substantial modification for the circumnavigation was the CDI furling head sail which was reinforced Mylar and a bit smaller than the stock Genoa. She carried a 20lb CQR anchor and a 10 foot roll up Zodiac for this voyage.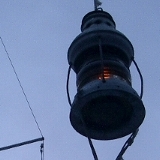 Prior to rounding Cape Scott (northern most point of Vancouver Island), the boat was rigged differently. The back stay was tightened an extra inch or so to induce bend in the mast and the upper shrouds were tightened as well. The lowers were loosened. The combination of changes put a 2 to 3 inch bow forward in the center of the mast. This prepared the cruiser for the anticipated 20 MPH+ winds on the west side. The stock back stay is mounted to the starboard side which is optimal for the main sail when wind is from the port side because wind gusts are spilled easier owing to a slight twist in the mast to starboard. Prevailing winds might have put Murrelet on the starboard tack while on the west side of the island. But the plan was to sail single head sail if winds were fresh from the northwest. As a slight twist of the mast to starboard would not impact a single head sail, no changes to the stock back stay were made.
We trailered the boat to Port Hardy to pick up from the 2002 effort. While a head sail was put up, there really wasn't enough wind to sail the Cape. This in spite of being held up for 3 days at Bull Harbor owing to gales. John DeMyres of Balder provided Murrelet's anchor light and accompanied Murrelet around Cape Scott. John a year later was recognized with the Arthur B. Hanson Rescue Medal. The rescue of a knocked unconscious crew member who went overboard during a race was made by quickly dropping sail and motoring in reverse. Had the usual training for man overboard drills been followed, involving a figure eight, the unfortunate MOB likely would have drowned as a life jacket was not worn under rain gear as John had hoped.