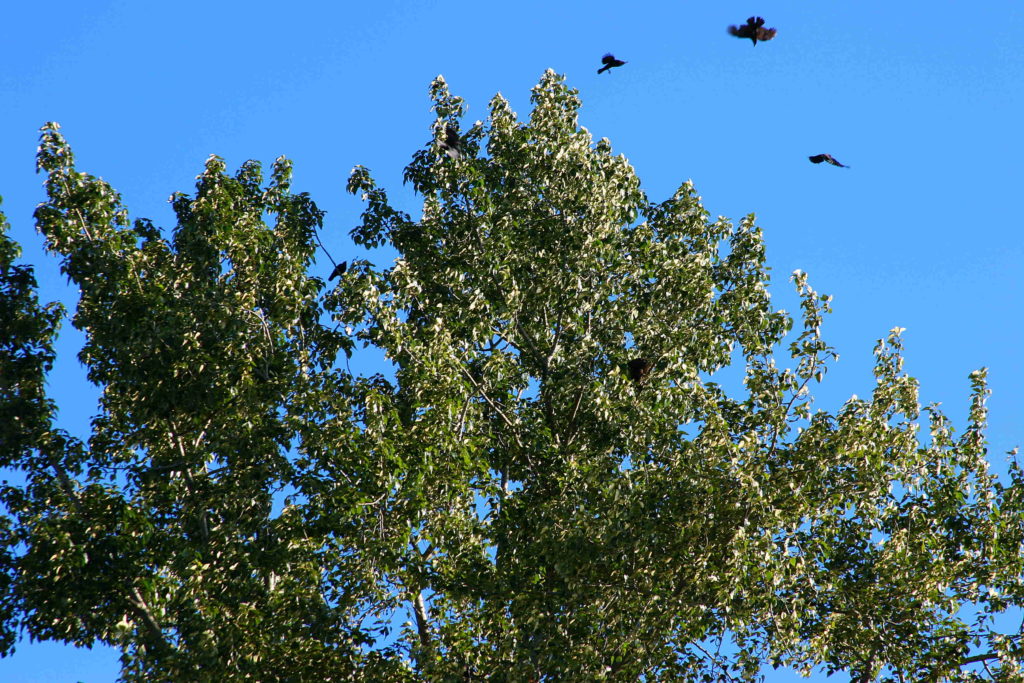 The big bird highest in this image is a Bald Eagle. The other two birds are crows. If you look just very slightly to the right of the left most bird about half way down the image you can see a nest. This was the Eagles lunch table.
      I know crows are intelligent enough to have a social order with quite an elaborate rule set.  I know that they mourn the loss of their own.  A whole swarm attacked but by then the Eagle was full of baby crows.  This had to be devastating to the crows that were parents of the eaten baby birds.
     This is one aspect of God's universe that I really struggle to understand.
     This was photographed on the Eastern shore of Lake Washington on June 12th, 2016. Interested in this or other images contact: nanook@eskimo.com